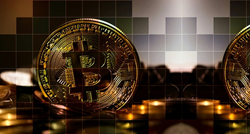 SAN FRANCISCO (PRWEB) June 13, 2018
Investment Evolution Coin Ltd announces their very own Investment Evolution Coin (IEC) in partnership with HashCash. The Coin is currently trading globally via PayBito Cryptocurrency Exchange.
PayBito is a security focused SegWit enabled, HashCash product, which offers a multi signature global cryptocurrency trading platform. It incorporates high end defences so as to safeguard the interest of the users from cyber hacks.
IEC cryptocurrency will be used keeping in mind free and fast payment services by the Filipino Overseas Foreign Workers in Middle East and Europe to the Philippines.
One can click on the given link to purchase IEC globally on the PayBito exchange for Android users.
Click on the link given below to access PayBito web version from your laptop or desktop.
HashCash Consultants, has signed a consulting agreement with IEC LTD to speed up the process of launching the IECX cryptocurrency exchanges in Dubai and Malta due next month. HashCash Consultants located in USA, Silicon Valley and India is geared up to launch and execute 4 new cryptocurrency exchanges, all branded to be facilitating Investment Evolution.
Raj Chowdhury, Managing Director of HashCash said to the media…
"HashCash is a leader in the white label cryptocurrency exchange solutions. We are working with a diverse set of enterprises in every corner of the world to help them get started with their own cryptocurrency exchange. HashCash's cryptocurrency exchange product incorporates the latest in digital asset security, provides the capability of a decentralised exchange, is ERC20 compatible, supports KYC/AML modules and major world fiat currencies. We get our clients started in just a few weeks with their own exchange. When time to market is the essence getting started with our white label product makes complete sense."
About HashCash Consultants:
HashCash Consultants started as a Blockchain Consulting Company in California in 2015. Today, HashCash products enable enterprises to move assets and settle payments across borders in real-time using Blockchain Technology. Banks, Corporate Houses, Domestic Payment Networks, FinTech Companies, and Currency Exchanges use the HC Network for Retail Remittances, Corporate Payments, Trade Finance, and Payment Processing. HashCash has 100+ enterprises using its products in 26 countries.