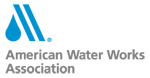 "Many water sector technologies we consider commonplace today were once innovative game-changers," said AWWA President Brenda Lennox, who spoke at the opening session. "It's exciting to know that the next few days may cultivate revolutionary ideas that transform the future of water."
LAS VEGAS (PRWEB) June 12, 2018
An estimated 12,000 water professionals gathered today at the Mandalay Bay Convention Center in Las Vegas to explore innovative solutions to water challenges during the 137th American Water Works Association Annual Conference and Exposition (ACE18).
Beginning with this morning's packed opening general session and concluding Thursday afternoon, attendees will hear from more than 900 presenters and explore a massive exhibit floor featuring cutting-edge technologies at the conference. "Many water sector technologies we consider commonplace today were once innovative game-changers," said AWWA President Brenda Lennox, who spoke at the opening session. "It's exciting to know that the next few days may cultivate revolutionary ideas that transform the future of water."
In keeping with the conference theme, "Innovating the Future of Water," ACE18 has a full track of sessions on Innovation and Technology and an "Innovation Lounge" in the Exhibit Hall. There are 16 focused tracks in all, as well as competitions, networking events, a career and education fair and more. Ira Flatow, host of National Public Radio's "Science Friday" program, delivered an opening keynote today in which he urged attendees to be "catalysts for creativity" in their work.
Among Wednesday's highlights is a keynote from "Seinfeld" actor John O'Hurley, who will speak at ACE18's Water Industry Luncheon at noon, and the Best of the Best Water Taste Test (3:30 p.m. in the Exhibit Hall), where water utilities from across North America compete to determine who has the best-tasting tap water.
Thursday's events include the Pipe Tapping Contest Finals from 9 a.m. to noon, at which utility teams race to tap into a cement-lined ductile iron pipe. Thursday also features the 11:15 a.m. Water Utilities Issues Forum, focusing on "Addressing the Challenge of Affordability." Participants will hear perspectives on affordability from thought leaders in utilities, academia and the consulting community and engage in dialogue on solutions.
ACE18's list of professional learning tracks also includes Water Utility Management and Leadership; Small Systems Management & Operations; Financing, Rates and Affordability; Water Policy & Regulatory Actions; Asset Management; Infrastructure Design, Management and Project Delivery; Preparedness, Resilience and Cybersecurity; Water Use Efficiency Practices; Water Resource Management and Potable Reuse; Water Quality Challenges; Advances in Water Treatment; Distribution System Management and Operations, Wastewater and Stormwater Management; Operator Forum, and Poster Sessions.
"The members of AWWA really do work along the full spectrum of water, and the ACE18 professional tracks reflect that," said Barb Martin, AWWA director of engineering and technical services. "It takes a variety of roles within overlapping disciplines to assure safe and reliable water service and protect environmental water quality, so we strive to produce a program that helps every single attendee do his or her important work better."
A complete schedule is available online.
Established in 1881, the American Water Works Association is the largest nonprofit, scientific and educational association dedicated to managing and treating water, the world's most important resource. With approximately 51,000 members, AWWA provides solutions to improve public health, protect the environment, strengthen the economy and enhance our quality of life.