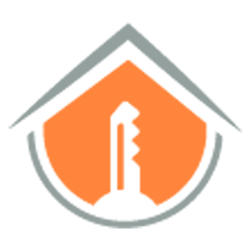 PropertySense provides Vacation Rental Owners with a service platform that bridges the gap between marketing and property service needs
SEVIERVILLE, Tenn. (PRWEB) June 19, 2018
PropertySense a growing technology-enabled vacation service platform offering: cleaning, inspections, maintenance, guest support, and linen care to Vacation Rental Owners (VRO), is announcing its expansion through a service-based franchise model. This announcement is an aggressive move aiming to disrupt the vacation rental industry by offering VRO's a bridge between marketing and servicing their investment.
PropertySense is headquartered in Sevierville, Tennessee and has 19 full-time employees. The company currently manages over 150 vacation rentals in Tennessee with an annual growth rate over 45%. PropertySense is positioning itself as a disruptor in the vacation rental industry with a scalable service platform that provides VRO's with a bridge between marketing and property services.
Founded in 2013 by Nicholas Russell and Boomer Russell with just 8 properties in Tennessee, PropertySense has created a technology-driven platform that brings a much needed structural and systematic approach to the industry.
PropertySense will continue to grow its successful Smoky Mountain location, alongside it's first new franchise opening in the Destin, FL area in late September.
Nicholas Russell, president and CEO of PropertySense states, "We are extremely excited about our service-based franchise model, which we firmly believe will finally provide VRO's with a solution that places them in the driver's seat, and compliments the ever-changing vacation rental landscape. Our goal is to educate VRO's with regards to the dwindling need for traditional management companies and multiple service providers."
Today's current environment involves a lot of Property Management Executives traveling from state to state discussing ways to overcome the challenges of Online Travel Agencies (OTA). Meanwhile the OTA technology has already paved the way for VRBO's to market their own investment, thus rendering the traditional management company unnecessary. Innovative marketing and booking solutions like Evolve Vacation Rental Network provide an unbeatable solution for the property owner who doesn't have the time or desire to do it on their own, but wants to maximize their ROI.
This in turn has created a demand for efficient service providers that operate independently of the traditional management company. Unfortunately the vacation rental service industry is very fragmented leaving VRO's using multiple service providers to overcome operational challenges.
Over the next several years, PropertySense will continue their growth through the franchise model, developing innovative technology and services that will provide VRO's with a single source to meet all their operational needs.
For more information on PropertySense, visit http://www.PropertySense.net