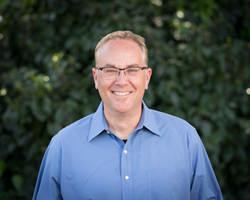 Offering an API toolkit and conforming to FHIR are important to our focus of optimizing care for the patient and providing greater insights for the clinician.
WALNUT CREEK, Calif. (PRWEB) June 14, 2018
Trainer Rx, one of the fastest growing telerehabilitation platforms on the market, has announced new product advancements: an application programming interface (API) tool kit and conformance to the Fast Health Interoperability Resource (FHIR) framework. Conformance to FHIR (pronounced "fire") means providers and enterprise health systems can easily access Trainer Rx's patient outcome data and integrate them into electronic health records (EHR), enhancing the clinical value of the data.
With the Trainer Rx API toolkit, customers can leverage the company's telerehab solution with their existing technology stack, optimizing workflows for providers. The API offering includes support for single sign-on, shared application contexts for patients and providers and data management capabilities for integrated systems and platforms.
"We're excited to improve upon our interoperability with health systems in order to support customers and the healthcare community at large," said Chris Hughes, chief technology officer of Trainer Rx. "Offering an API toolkit and conforming to FHIR are important to our focus of optimizing care for the patient and providing greater insights for the clinician."
FHIR is widely used in health IT organizations because it addresses the HL7 standard. HL7 was established by an international regulatory body to encourage data sharing in a consistent manner. Interoperability and compliance with data sharing standards is very important to hospitals, healthcare entities and providers as multiple computer systems are used to track patient information, billing and other forms of data. FHIR leverages web technology to access and exchange data across electronic systems.
According to Hughes, many of the industry's EHR vendors such as Epic, Cerner and AthenaHealth have adopted FHIR. Now that Trainer Rx conforms with FHIR, enterprise healthcare entities can more easily access the platform's secure patient data. The ability to collect and integrate data to gain insight into a patient's recovery, progress and engagement is critical to organizations striving to become "smart" health systems.
"Trainer Rx's ability to offer developers API tools and conform with FHIR brings value to enterprise customers," noted Hughes. "An open and interoperable IT infrastructure can stimulate innovation while creating greater IT efficiency, stability, scalability and security. Our goal is to give each patient and customer a personalized recovery journey that saves time and money while improving outcomes. For patients, that means providing them with a clear and customized path to recovery from injury or surgery. For providers and enterprise health systems, easy access to actionable data on population health enhances their ability to risk manage patients and share patient-outcome information across systems."
ABOUT TRAINER Rx
Outcomes Focused. Evidenced Based. Consumer-Centric. Since 2014, Trainer Rx has excelled as a leading innovator in orthopedic digital health solutions. The platform is designed to aid in the prevention and recovery of orthopedic injury and surgery. Patients have completed more than 700,000 rehab sessions, enabling providers and health systems to review patient-reported outcomes measures and risk manage patients to recovery. The combination of home-based rehabilitation content and educational material improves patients' understanding of their diagnosis, injury and treatment options. The completely customizable platform optimizes cost-efficient, high quality and accessible healthcare.