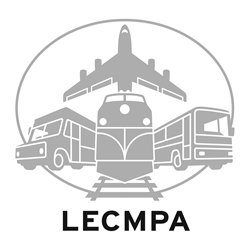 Our entire staff is laser-focused on providing industry-leading wage loss protection for our members and is constantly seeking to transform our business with innovative work processes
SOUTHFIELD, Mich. (PRWEB) June 19, 2018
LECMPA, provider of wage loss protection for railroad and transportation workers, announced today that it has won the Bronze 2018 Stevie® Most Innovative Company of the Year Award. This is the 16th year awards have been announced at the annual American Business Awards banquet.
The Stevie Awards acknowledge superior businesses in multiple categories worldwide. Companies are chosen by a panel of industry professionals. Each entry is reviewed by no fewer than five judges. Individual criteria differ by category, but the emphasis is on the overall quality of the entry: the merits of the claims to innovation, integrity, effectiveness, creativity, growth and other relevant considerations. Winners were announced at the awards banquet which was held June 11 in New York City.
LECMPA has protected union transportation workers with wage loss insurance protection since its founding in 1910. Enabling compensation to continue while workers are out of service due to job discipline, it brings confidence and fiscal certitude to workers and their families.
"Our entire staff is laser-focused on providing industry-leading wage loss protection for our members and is constantly seeking to transform our business with innovative work processes," said LECMPA President Susan Tukel. "This award is a reminder that we are never complacent when it comes to customer service."
Stevie Award winners are available here.
About LECMPA
LECMPA, founded in 1910 as a cooperative assessment insurer for railroad workers, provides wage loss protection to unionized transportation workers in all crafts and industries throughout the United States. LECMPA is a nonprofit, member-owned company with approximately 27,000 members nationwide. LECMPA headquarters are in in Southfield, Michigan. More information is available at http://www.lecmpa.org.
About the Stevie Awards
Stevie Awards are conferred in seven programs: the Asia-Pacific Stevie Awards, the German Stevie Awards, The American Business Awards, The International Business Awards, the Stevie Awards for Women in Business, the Stevie Awards for Great Employers, and the Stevie Awards for Sales & Customer Service. The Stevie Awards competitions receive more than 10,000 entries each year from organizations in more than 60 nations. Honoring the people behind organizations of all sizes, the Stevies recognize outstanding performances in the workplace worldwide. Learn more about the Stevie Awards at http://www.StevieAwards.com.