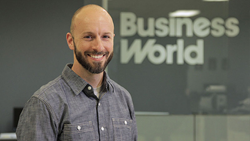 You should never have to choose between data storage and data security.
LITTLE ROCK, Ark. (PRWEB) June 26, 2018
File-sharing services like Google Drive, Dropbox and Microsoft OneDrive have become essential to doing business today. Cloud storage allows companies to connect people to their data across platforms and devices, to backup large files with ease, and to keep local work stations humming along without the burden of excessive data storage. But does this extra space and convenience come at a price?
"Ideally, developing your cloud security protocols should provide you with the best of both worlds," says Stephen Carlisle, CEO of BusinessWorld. "You should never have to choose between data storage and data security. Cloud storage is as safe or safer than on-site hard drive storage."
NOT A CLOUD IN THE SKY
Many people equate the cloud with the Internet, believing that it is everywhere and nowhere all at once. But cloud storage is still very much tethered to the real world. That's why when you choose a cloud storage system, you want one that is equipped to handle large amounts of data as well as cyber attacks.
"While you may simply have a password between your workstation and a would-be hacker, cloud storage services have encryption systems and highly-secure software to keep data safe," says Carlisle.
CLOUD BACKUPS: MORE SECURITY, MORE DILIGENCE
Yes, there have been some high-profile data breaches in the past few years. However, notes Carlisle, these hacks were largely the result of human error, missed security protocols or third-party software. "You need to stay diligent about security even when using a secure cloud-based system," he says. "Hackers are able to leverage information obtained from third parties and use that information to steal more sensitive data from the larger system."
CLOUD SECURITY CHECK LIST
While cloud storage services do their part to keep your data safe, what do you need to do to ensure that your business doesn't suffer from a breach or cyber attack? Here are five key strategies you can start using today to protect your data.
1. Follow Industry "Best Practices" of User Accounts Utilizing:
a. Complex and non-repeating passwords that change at least every 90 days (or whatever is reasonable based on data sensitivity)
b. Accounts that utilize a standard format and that are audited periodically
2. Follow Industry "Best Practices" of Least Access/Least Privilege
Staff should only have access to information and systems that are necessary for their specific job roles
3. Utilize a Properly Configured and Tested Firewall Solution
This will help monitor inbound and outbound traffic
4. Perform and Maintain Active Logging and Auditing of Network Activity
Do this often so you can assess weaknesses in your system and address anomalies quickly
5. Staff Training
New employees should learn your company's security protocols and seasoned employees should participate in refresher trainings
If you have any questions about your office's cloud capabilities, or are interested in making the move from on-site to cloud-based storage, contact Business World at 501-214-5482 or visit http://businessworld-usa.com.
ABOUT BUSINESS WORLD
Since 1977, Business World has been one of the region's leading providers of comprehensive enterprise solutions. In addition to offering consultation for office equipment, the company provides managed IT services as well as managed print services and holds CDIA+, A+,and Network+ certifications. With offices in Little Rock and Jonesboro, Business World works to help clients improve profitability, increase productivity, lower costs, and maintain a competitive edge.
Social Media
Facebook: https://www.facebook.com/businessworldusa/
YouTube: https://www.youtube.com/channel/UCaKMJJe4D6SiLcOtGsYWyag