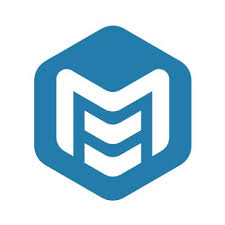 This student-centered approach is just what Marian needs to move us forward with our online programs.
SALEM, N.H. (PRWEB) June 21, 2018
Motivis Learning is honored to announce nine new partner institutions began implementing Motivis' teaching and learning platform in April and May to deliver their outcomes-based student experiences. The new partners include colleges and universities, charter schools and public school districts, professional development programs, and statewide education initiatives, including:
ExcEL Leadership Academy in Shelton, CT
Huntley Community School District 158
IIAD Global
New Hampshire Learning Institute and New Hampshire Department of Education
Next Charter School
Marian University of Wisconsin
Southern New Hampshire University School of Business
Texas Technical University Curriculum Center for Family and Consumer Sciences
Virtual Learning Academy Charter School (VLACS)
"Our team is honored, and excited, to welcome these innovative educators to our fast-growing family of partners," says Brian Peddle, CEO of Motivis Learning. "We know legacy learning management systems and related tools often create obstacles to efforts to improve the student experience and learning outcomes, even at the most forward-thinking institutions. Our mission at Motivis has always been to empower teachers, students, and everyone else involved in helping students achieve their goals with the right tools to make learning experiences better, more relevant, and more engaging."
Motivis replaces traditional learning management systems and supports a full range of pedagogical models, including competency based education, micro-credentials, and other outcomes-based models in addition to traditional course-based approaches.
Jennifer Farvour, Dean of Adult Studies at Marian University of Wisconsin, says, "Motivis provides a learning platform that allows students to have meaningful experiences that enhance their learning. We want our students to be able to take ownership in their learning, as well as showcase how they are developing their competencies. This student-centered approach is just what Marian needs to move us forward with our online programs."
Shelly Kish, Associate Principal at Huntley Community School District, says, "We reviewed several systems in beginning our Competency program, Vanguard Vision. We chose Motivis because of the flexibility it offered. We were able to build our system from the competencies, to standards, to learning targets, and down to the standards-based scale. It is perfect for what we were looking for."
"We are very excited to be partnering with Motivis Learning to support the New Hampshire Performance Assessment of Competency Education (PACE) assessment and accountability system," says Paul Leather, Director for State and Local Partnerships, Center for Innovation in Education. "Their understanding of Competency Education, based on their seminal work with College for America at Southern New Hampshire University, as well as with one of our Pilot Districts, has inspired us to think in new ways about how we can sustain and scale our PACE work over the next several years."
Steve Kossakoski, CEO of VLACS says, "Motivis Learning was the clear choice for us for two reasons. First, Motivis is one of the few applications that can be configured to support our customized and competency-based learning model, and second, it's about relationships. Everyone who we've worked with at Motivis has gone out of their way to support our work. We consider ourselves fortunate to have found a partner who believes in our work and will help us to achieve our goals."
According to Renie Avery, Director of the Northeast Regional Office of UCLA Center X and ExcEL Leadership Academy, "The folks at Motivis have provided us with much more than software and systems. They are helping us think through the details of what skills and knowledge effective teachers need and how we can help prepare them to work with an increasingly diverse student population."
To learn more about Motivis Learning, please visit http://www.motivislearning.com.
About Motivis Learning
The Motivis Learning platform goes beyond the traditional learning management system (LMS), connecting institutions with the analytics, advising, student information, and social learning capabilities to engage students, improve retention, and personalize learning. Motivis supports outcomes-based educational programs at institutions around the world, helping them deliver high quality, engaging, career-relevant experiences to learners at all stages of their education.