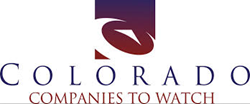 "We are honored to be included within Colorado's entrepreneurial community and prestigious business leaders."
LOVELAND, Colo. (PRWEB) June 24, 2018
YouSeeU was named a 2018 Colorado Companies to Watch winner Friday at the 10th annual Gala Awards. The Colorado Companies to Watch award honors second-stage companies headquartered in Colorado that develop valuable products and services, create quality jobs, enrich communities, and create new industries throughout Colorado.
"We are honored to be included within Colorado's entrepreneurial community and prestigious business leaders," said Jay Dokter, YouSeeU's CEO. "This award is a testament to our amazing team, who works extremely hard to create leading video assessment software that closes the soft skills gap. We look forward to continued growth and innovation as we strive to improve the learning experience in classrooms and workplaces all over the world."
Since its inception in 2009, YouSeeU's primary goal has been to close the soft skills gap. The company's flagship product, Bongo, is a video assessment platform that enables educational institutions, corporate training programs, and test publishers to assess learners' soft skills and knowledge at scale. With the help of the growing entrepreneurial community in Loveland — YouSeeU's headquarters since its founding — the company's expanding team pushes closer to that goal every day.
Launched in 2009, the Colorado Companies to Watch program works to recognize the driving economic forces in the state by focusing not merely on growth, but on the true impact and influence of an organization. By focusing on second-stage companies across Colorado, the program offers distinct insight into the state's economic landscape and recognizes organizations often overlooked for the critical impact they have in their industries, communities and regions, as well as the state as a whole.
About YouSeeU
YouSeeU, creator of Bongo, is a global leader in video assessment and soft skill development. With its proprietary video technology and powerful feedback capabilities, Bongo enables the mastery of communication, critical thinking, and leadership. YouSeeU was founded in 2009 and is headquartered in Loveland, Colorado. For more information, visit http://www.youseeu.com.
For more information contact:
Margaret Amisano
YouSeeU's Director of Marketing
858-876-2747
margaret.amisano@youseeu.com