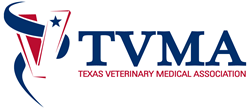 According to a Pet Travel Survey by PetRelocation.com, 58 percent of people travel with their pets.
AUSTIN, Texas (PRWEB) June 26, 2018
Summer is a busy travel time, and according to a Pet Travel Survey by PetRelocation.com, 58 percent of people travel with their pets. Whether you're traveling by plane or vehicle, it's important to plan ahead by using the following checklist.
•Obtain all the medications your pet is taking. Double-check that you have enough medication so you do not run out while out of town.
•Take more than enough pet food with you. Continue to feed the food your pet is used to, as vomiting and diarrhea can occur as the result of an abrupt diet change.
•Obtain a copy of your pet's medical records/medication history from the past year. Keep these records in an easily accessible place in the event that your pet needs medical care while out of town. These records should include vaccination records, especially for the rabies vaccine.
•Ask your veterinarian and check with your destination (if out of the state) or airline to find out if your pet needs a health certificate, which is a document written by a veterinarian attesting to the health of an animal or group of animals. A health certificate may be required if you are leaving your home state, and it is always required if you are leaving the country with your pet.
•Make sure your pet is properly identified with ID tags and a microchip and that the contact information is current. Microchips ensure that a means of identification always remains with your pet in the event that your pet gets lost. Almost all veterinary clinics and shelters have chip scanners, and this is the first thing done when someone brings in a stray pet.
•If traveling by car, consider how your pet does in the car for short, around-town trips. If you are concerned that your pet will get stressed in the car and show signs of anxiety, make an appointment with your veterinarian to discuss your concerns.
•If flying with your pet, call the airline ahead of time to check restrictions and regulations.
•Research the phone number and location of emergency veterinary clinics along the way and also at your destination.
"Spend some time preparing your pet for their trip to ensure a stress-free, healthy trip for everyone," said TVMA member Christine New, DVM, who practices at Hillside Veterinary Clinic in Dallas. "Careful prior planning can prevent the majority of issues pet owners commonly experience when out of town."
If all this sounds too stressful, there is also the alternative of boarding your animal or hiring a reputable pet sitter to stay with your pet. Boarding is a good way for pets to interact with other animals and exercise while you are away. Having a pet sitter keeps your pet in his or her normal environment while maintaining daily human interaction.