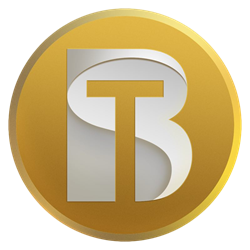 NEW YORK (PRWEB) June 27, 2018
The new BitStation system is the first cloud-based cryptocurrency investment ecosystem that combines quantitative cryptocurrency market analysis, trading tools and innovative strategies to help both general and professional investors make intelligent crypto coin trading decisions.
In addition to providing groundbreaking crypto coin trading strategies, development support and testing tools, the BitStation system also makes the new cloud-based crypto marketplace easy for ordinary investors to use. Each of the marketplace strategies have been tested as an effective way for beginners to select which strategies suit them best and make profits with ease.
The new cloud-based crypto coin trading platform embodies the following characteristics:
Economical integrity — From creating and writing strategies to backtesting, optimizing, uploading and running them in the cloud, BitStation's new crypto marketplace maintains the highest level of economical integrity to date. Each of the crypto coin trading strategies are built with early warning mechanisms, timing and execution guidance, and a one-stop provision of all trading decision tools. This allows for the services and resources available in the marketplace to facilitate activities in a complete cycle, from strategy creation through execution.
Trading technology leadership — For the first time, the traditional cryptocurrency analysis strategy engine is deployed in the cloud, combined with extremely fast, real-time computing powers and massive concurrent parallel data processing capabilities.
Personalized solutions — Using the script language of IntelliScript to accommodate each user with his or her customized strategies, the new cloud-based crypto coin trading system individualizes timing, conditions, and token selection criteria for the user to build his or her own token search engine.
Intuitiveness — The cloud-based crypto marketplace makes it easy to complete the strategy selection process, match tokens and navigate the strategy database. It also introduces these strategies into the visual trading room in order to make the strategic crypto coin trading process both simple and transparent for professional and first-time traders alike. In the trading room, the most profitable strategies are listed at the top and are ranked in correspondence to the user's specific token of choice.
Convenience — While designing BitStation's new cloud-based crypto coin trading platform, the team placed a high priority on making it convenient and simple for ordinary investors to navigate. Due to its user-friendly nature, the platform provides investors with optimal control over how they wish to select, develop and use the strategies provided. This makes it easy for the user to streamline their experience and interactions with the rest of the system, resulting in high profits made through a powerful crypto coin trading platform.
Get ready to experience the best cryptocurrency trading system to date, complete with the latest technological advancements in cryptocurrency market analysis and user-friendly cryptocurrency exchange software!
For additional information on the news that is the subject of this release (or for a sample, copy or demo), contact Wayne Dai at Info(at)bitstation.co or visit https://bitstation.co/en/.
About BitStation:
BitStation is a world-leading and comprehensively integrated digital currency trading and analysis system that is designed to provide all the necessary tools and advantages that trading and exchange communities desire. BitStation was established by many of the same technologists that founded FXTrek.com Inc. in Connecticut in 2001.