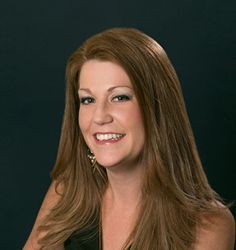 PLANO, Texas (PRWEB) June 27, 2018
In a recent article on maximizing Health Care Professional (HCP) attendance at life science meetings, Corporate & Incentive Travel magazine looked to Rx Worldwide Meetings, Inc. for an insider's view on HCP event planning. Mandy Archer, HMCC, Senior Director Operations and Strategic Account Management, covered the multi-pronged approach to planning which considers topics such as location, timing, positioning, demographics, and much more.
"During my 12-year tenure with Rx Worldwide, I have overseen, led, and organized hundreds of global meetings and events, making sure each one was unforgettable. I have a deep understanding of the often confusing, ever-evolving pharma guidelines and compliance regulations, which helps clients a great deal in the early planning stages of their events," says Archer who specializes in pharmaceutical industry event planning and holds a Healthcare Meeting Compliance Certification (HMCC).
It came as no surprise that Archer's expertise would benefit Corporate & Incentive Travel magazine's article detailing the intricacies of planning an HCP event that will result in high attendance numbers. Through Rx Worldwide Meetings, Inc., a division of Infinix Global Meetings & Events, Archer and her team are able to focus on the unique needs of HCP client events. For instance, as an ever-changing, always-expanding industry, it takes an informed professional and experienced team to ensure that all meeting expenses are fully documented, including speaker fees and entertainment costs, so that clients are compliant with current standards and regulations. This includes the Sunshine Act, Open Payments System, and the EFPIA Code, among a plethora of others.
According to the article, strategies for maximizing HCP meeting attendance include selecting accessible cities and properties, avoiding dates based on holidays and life events, condensing the schedule to make participation practical, targeted marketing, structuring effective networking sessions, and incorporating tech tools that streamline and enhance the experience. In the same vain that event planners want to maximize attendance, HCPs are searching for learning opportunities that best maximize their time. Carefully planning HCP events based on their needs and desires is key to a successful turnout.
The consensus among HCP event planning professionals, including Archer, is that although content is certainly king when it comes to drawing HCPs, as it is what delivers the most ROI, a well-rounded holistic approach that includes engagement through content along with other best practices is more likely to result in record-breaking attendance.
For more information on, please refer to the Corporate & Incentive Travel magazine article, "Is there a Doctor in the House – a Planner's Prescription to Maximize HCP Attendance."