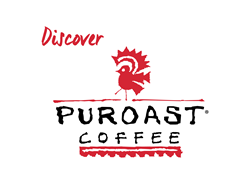 Puroast is the only coffee on the market whose claims are derived from published research
WOODLAND, Calif. (PRWEB) June 28, 2018
In an era where anyone can claim anything on the world wide web, it's more important than ever that companies prove their claims to the consuming public. Puroast is coffee with 70% less acid than all other roasted coffee, 7 times more antioxidants than green tea, and is 100% pure coffee. Impressive claims - so how do you know this to be true?
"Puroast is the only coffee on the market whose claims are derived from published research," says company CEO Kerry Sachs, "One of the world's leading authorities in coffee chemistry, Dr. Taka Shibamoto, compared Puroast with several leading coffee brands, and discovered the remarkable low acid, high antioxidant and pure coffee qualities. This is a factual trifecta of flavor and wellness."
Shibamoto and his team went on to publish these findings, first subjecting the testing to scientific peer review. Reproductions of these studies are found at http://www.puroast.com/story/wellness. Its worth restating that no other company can say this about their coffee health or wellness claims.
The company actively works with health care professionals such as dieticians, pharmacists and doctors who evaluate for themselves the validity of the research of Puroast Coffee. Puroast Coffee's credible research allows health care professionals to communicate the benefits to their clients, patients and the wellness-seeking public giving them symptom relief without sacrificing any of the taste. This is what makes Puroast Coffee one of the most innovative wellness products on the market today.
Sachs further states, "web searches are filled with coffee companies making claims. None back them up with peer studies. We are proud to present Puroast, knowing we have facts to support its benefits and invite all coffee drinkers to brew Puroast and discover its best quality – a savory, rich flavor." Puroast calls this the "Feel Better, Not Bitter™" experience.
Puroast is found in leading retailers across the US including Kroger, Publix, Fred Meyer, Ralphs, Hannaford, Whole Foods, Walmart, Shoprite and is available online at Amazon.com and Puroast.com. The company has also opened a coffeehouse in Miami, FL where you can learn how this special coffee is made, and sample a variety of brews and flavors, including The Greca™ @puroastcoffeehouse.