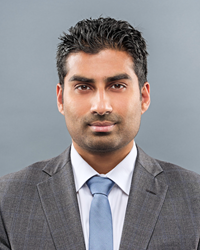 NEW YORK (PRWEB) June 29, 2018
CanAm Enterprises ("CanAm") is proud to announce that its Vice President of India and the Middle East, Abhinav Lohia, is invited to speak at the South Asian Bar Association of North America's annual convention on June 30 in New York City.
Abhinav Lohia is a Vice President of CanAm Enterprises and is responsible for running the firm's operations in India and the Middle East. Lohia is a dual-qualified attorney licensed to practice law in the State of New York and the Republic of India. He has been featured in news articles on EB-5 visas both in the United States and India, including The Times of India and the Economic Times, to name a few.
Mr. Lohia will be featured on a panel titled "Immigration in the Age of America First," discussing the current immigration regime: a 12-year path to citizenship for 1.8 million immigrants who arrived in the United States illegally as children; budgeting $25 billion for a wall along the border with Mexico; prohibiting green cards for distant relatives of immigrants and ending the visa lottery; etc. Based on his experience and professionalism, Lohia will provide his insights on EB-5 as an alternative to H1 and L1 visas and the growing importance of EB-5 due to the EB-2 and EB-3 visa backlog, which has caused delays in children aging out prior to parents getting their green cards.
For more information, please visit: http://www.CanAmEnterprises.com or contact: info@(at)anamenterprises.com