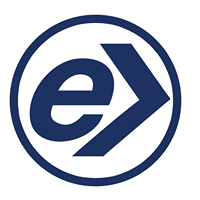 The intriguing part of this new feature is its implications for traditional advertisers. Digital-only advertisers are used to the instant-gratification of testing campaigns online. Now traditional-only advertisers can get a taste of what we've been enjoying for years
FT. LAUDERDALE, Fla. (PRWEB) June 29, 2018
Google announces YouTube's new creative suite, a collection of resources to enhance the way brands and agencies use video advertising for storytelling. Designed to deliver better results for businesses, YouTube's latest update allows brands to test creative variations and measure creative impact to ultimately create the most targeted, effective, and valuable video advertising.
Video Experiments allows agencies to test video creative in real time to measure the impact of creative on key metrics like awareness, consideration, purchase intent, and more. This feature single-handedly allows brands to convert non-working media spend typically used for focus or test groups in simulated environments into REAL ad environments, at no extra cost and deliverable results in as few as three days.
This is a paramount breakthrough because testing video creative is not only expensive and time-consuming but also isn't always indicative of real-world performance. Brands who utilize sizeable budgets on test groups for traditional television advertising now have the opportunity to save a significant amount of money and time.
Another element of the new creative suite is the Video Creative Analytics which lets creatives track different pieces of the video ad to see when consumers stop watching, allowing them to edit and adapt the ad to make more impactful advertising. The analytics tool makes uncovering quantitative insights easier by providing audience segmentation to retention reports, so you can better understand how your creative captures the attention of different groups.
Other elements of the creative suite currently in alpha are the Director Mix and Video Ad Sequencing tools. The Director Mix atomizes video ads to smaller "swappable" elements so that advertisers can do a mass personalization and customize text, imagery, sound, and video elements for different audiences. Video Ad Sequencing is a tool that allows you to showcase your product in a series of ads in a specific order. For example, if your ad is "skipped", the next time around YouTube will display a shorter version or a completely different storyline for more effective audience reach.
YouTube now has nearly 2 billion users every month, which makes a conducive environment for advertisers to reach audiences, test advertisements, and use their resources efficiently.
"The intriguing part of this new feature is its implications for traditional advertisers. Digital-only advertisers are used to the instant-gratification of testing campaigns online. Now traditional-only advertisers can get a taste of what we've been enjoying for years," said Zach Hoffman, CEO of Exults.
All in all, YouTube's latest creative suite improves the video advertising ecosystem with it's latest video advertising tools and we're excited to see our industry evolve with this update. With over 12 years' experience with Google AdWords and creating uniquely designed ad campaigns for effective results, Exults welcomes new ways to customize ads for maximum results.
For more information on the world of advertising and what Exults Internet Marketing Agency can do to help your brand's story, contact Exults today!