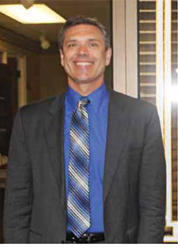 Before Dan started working as an attorney, he already knew the meaning of hard work.
WADSWORTH, Ohio (PRWEB) July 25, 2018
Attorney Daniel Gigiano has his own law practice in Wadsworth, Ohio. In business since 2002 and known as Daniel F. Gigiano Co., L.P.A., Attorney Gigiano provides legal services for Medina County, Wayne County and Summit County, and, occasionally, the counties surrounding that area. His practice primarily consists of family law, criminal defense, personal injury and civil litigation. However, he provides many of the other legal needs his clients may have: estate planning, real estate deeds, probate, bankruptcy, business organization, and business representation. His business representation practice consists of representing a variety of businesses, including small businesses, businesses with one owner, and condominium associations. By providing a variety of services, relationships build over time, as Dan can assist his clients in a variety of matters.
Attorney Dan Gigiano graduated with honors from the University of Illinois in 1990. He finished in the top 20% of his class at Loyola University of Chicago in 1993. He passed the Illinois bar examination on the first try. Coming from humble beginnings, Dan worked throughout this time as a laborer in a factory, installing garage doors, a busboy, a fast food cook, a canvasser for a lobby group, a law clerk in law firms, and a wrestling referee. Before Dan started working as an attorney, he already knew the meaning of hard work.
A few months after Dan Gigiano passed the bar, he started working as an assistant state's attorney (assistant prosecutor) at the Will County State's Attorney's Office in Joliet, Illinois. Dan spent most of his time on felony and misdemeanor DUI cases, but also handled other misdemeanors and felonies there. From 1996 to 1997, Dan worked as a full time Guardian Ad Litem at the Cook County Public Guardian's Office in Chicago, Illinois. The job was fast-paced and challenging, as that juvenile court served an extremely large population with pockets of distressed communities. In that position, Dan represented abused and neglected children, many of whom lived in the high rise projects of the city. Dan visited these children in their homes, seeing first-hand how they lived their lives in one of the most dangerous parts of the city. In 1997, Dan returned to prosecuting cases at the Macon County State's Attorney's Office, where he tried numerous felony and misdemeanor cases, and also served as a supervisor.
In 1999, he decided to move to Ohio. While waiting for his Ohio license to be approved, he worked a variety of positions: searching real estate titles, mergers and acquisitions due diligence, and with the Summit County Legal Defender Office. From 1999 to 2000, he worked in a complex civil litigation unit in an Akron firm, representing large corporations. There, Dan Gigiano not only handled extremely complex issues, he also attended a variety of court hearings for the attorneys in the general practice portions of the firm. From 2000 to 2002, he worked for a small general practice firm in Wadsworth, Ohio, where he focused on bankruptcy, criminal defense, estate planning and contracts, while rapidly expanding the family law practice in that firm. At the end of 2002, Attorney Daniel Gigiano decided to open up his own practice in downtown Wadsworth. He started in a small and humble office in downtown Wadsworth. As his practice expanded and succeeded, he moved to his current location in 2006. His current location is on the second floor of a professional office building with an elevator in downtown Wadsworth.
In November 2018, Attorney Daniel Gigiano will be celebrating twenty-five years in the practice of law. Dan worked hard throughout his career to reach this point, often putting in long hours in relentless pursuit of his clients' interests. His office is located at 102 Main Street, Suite 200, Wadsworth, Ohio 44281, and he can be reached at 330-336-3330.
For more information, review Attorney Daniel Gigiano's website.