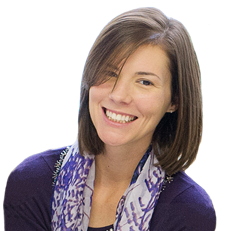 It's true that if you are focused on job postings, it looks like it will be impossible to land an interview (let alone an executive position) without a 4-year degree.
JACKSONVILLE, Fla. (PRWEB) July 03, 2018
The stress executives without degrees feel when they're ready to make their next career move – or being forced to make it can be unbearable. When countless companies are putting an incredible amount of emphasis on a degree that may not even affect the ability of the person to perform well in the position, it can be worrisome.
"I understand the stress executives without degrees are feeling. Being an executive without a degree isn't as uncommon as you may think, though. If you're an executive without a degree and you want to advance your career you shouldn't worry. There are some great ways you can focus your career accomplishments that far outweigh a four-year degree and will resonate with employers." according to Jessica Hernandez, an executive resume writer and President of the award-winning resume writing service, Great Resumes Fast.
Great Resumes Fast today published "The Ultimate Guide to Writing an Executive Resume When You Don't Have a College Degree" which contains more advice and examples on how to write your resume, how to address the education portion of your resume and includes an entire job search strategy section specifically addressing the challenges of executives without degrees.
"It's true that if you are focused on job postings, it looks like it will be impossible to land an interview (let alone an executive position) without a 4-year degree. But according to a survey through ResumeWriterDirect HR in 2014, 90% of HR managers said they would interview a candidate lacking a degree if they demonstrated extensive, relevant experience." said Jessica Holbrook Hernandez, executive resume writer for Great Resumes Fast.
"The flip-side of this is that you can't assume your academic qualifications will land you a great job if you don't have any real-world experience." she said. "With these tips you'll be able to create a strong and persuasive executive resume to help you attract the attention of employers."
Great Resumes Fast's guide includes tips for creating an executive resume without a degree by providing:

Tips for emphasizing the value you offer a company on your resume
Tips for writing achievements with numbers within your resume
Tips for writing a compelling career summary on your resume
Tips for writing the education section of your executive resume
Tips for your executive job search when you don't have a degree
Here are five of the best tips to attract the attention of hiring managers:
1. Brainstorm Achievements for Your Executive Resume
Have a clear picture of what your target company is looking for then start thinking about your background and the specific achievements that speak to the experience and skills desired.
Questions to ask yourself to capture all of your accomplishments:
1.) What are you most proud of in your current role?
2.) What would fall apart if you didn't show up at work for a week?
3.) What challenges have you faced in this position?
4.) What improvements have you made across productivity, processes, cost savings, revenue, sales, culture, or technology?
5.) What do your colleagues, clients, employees, and/or supervisors praise you for?
2. Make Your Achievements Shine with Context and Numbers in Your Executive Resume
Resume writers often rely on CAR stories, those that identify a particular Challenge, Action, and Result.
For example, the GM of a luxury resort in the West Indies might not sound all that impressive if he told you he "restructured the resort to capture revenue growth." But using a CAR statement, the achievement is truly cast in the best possible light:
– "Restructured stagnant resort operations, sales, and marketing—leading to two consecutive years of record revenue for organization in 2010 and 2011, with 2012 revenue pacing 17% ahead of the prior year."
From this concise bullet, we can glean that he recognized that the systems in place were obsolete, he took action to overhaul existing operations, and the quantifiable revenue gains that resulted from his actions.
More CAR statement examples:
Business Resource Manager for Systems Nutritional Services, which saved money on hospital food without sacrificing quality:
– Identified acceptable low-cost, high-quality items realizing $200K in annual savings by designing and implementing blind-taste-testing system for objective product evaluation and selection.
Corporate Environmental Health & Safety Director who enabled a successful facility audit:
— Prevented catastrophic facility audit failure with crucial vendor by negotiating for more time, overhauling existing processes, and procuring $45K in equipment in 1-month period, resulting in successful audit.
Finance Transformation Manager who led a global team in a bank redesign project:
— Aligned 14-person multinational team in spite of cultural rifts by clarifying all rhetoric/terminology to avoid miscommunications. Ensured unified understanding of baseline problem and implementation goals, resulting in on-time implementation without budget overrun.
As the last example demonstrates, you don't always need numbers to show results. They certainly help to draw the eye and make the achievement concrete and memorable, but if they are not available (or if they are confidential) it is still key to focus on the outcomes. In this example, the alignment of the global team and the completion of the implementation project within-budget and on-time are wonderful characterizations of the success of the manager.
3. Job Search Strategy for Executives without a College Degree
Nontraditional job seekers should always keep in mind that job boards and applying through HR are not the most-effective methods to land an interview. Between the Applicant Tracking Systems used by the majority of organizations to screen resumes for specific keywords and experience, and the focus in Human Resources on finding cookie-cutter candidates with the exact qualifications listed in the posting, it stands to reason that lacking a degree will put you at a competitive disadvantage in the most highly competitive job seeking space—the job boards.
About Jessica Holbrook Hernandez
Jessica Holbrook Hernandez is President and CEO of Great Resumes Fast, a top-rated, award-winning executive resume writing service for executives. A Certified Social Branding Analyst, executive resume writer, and former recruiter for Fortune 500 companies, Jessica and her team create expertly-targeted executive resumes and LinkedIn profiles for busy executives.
By staying at the forefront of current trends in personal branding, executive resume writing, and LinkedIn profile development, Jessica offers a true competitive advantage—more than 99% of her clients land job interviews within 60 days.
Jessica has been cited hundreds of times in major media outlets: The Wall Street Journal, Huffington Post, Fast Company, and many others.
Contact
Jessica Holbrook Hernandez
https://www.greatresumesfast.com/executive-resume-writer.htm
800-991-5187