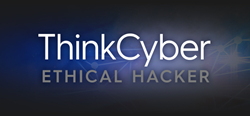 "Synack is proud to invest in future generations of security-minded professionals through the ThinkCyber initiative. As someone who was educated through an NSA-funded fellowship, and later worked as a government-sponsored hacker, this initiative is near and dear to my heart.
(PRWEB) July 11, 2018
The world needs more "good guys" on this side of cyber warfare, which is why Synack, Nav Talent and premier program sponsor Morgan Stanley are teaming up to equip a future generation of cybersecurity practitioners with the right skills to become leading ethical hackers. The ThinkCyber Fellowship offers a new approach to cybersecurity talent development. By bringing experienced world class ethical hackers and cybersecurity experts to the program, talented hacker-minded students will learn industry-relevant and hands-on learning opportunities that will allow them to apply their security skills effectively within industry contexts and in a continuously evolving digital world.
With reported breaches growing at 40% year over year since 2015 (according to Identity Theft Resource Center), a predicted record of 3.5 million unfilled cyber jobs by 2021 (according to Cybersecurity Ventures), and limited opportunities to obtain formal education in cybersecurity skills, there is an ever-pressing need to train and empower a future cybersecurity workforce to address the increasing cybersecurity needs among organizations around the world.
"Synack is proud to invest in future generations of security-minded professionals through the ThinkCyber initiative. As someone who was educated through an NSA-funded fellowship, and later worked as a government-sponsored hacker, this initiative is near and dear to my heart. In the same way that the government took a bet on me 14 years ago, we're looking to expose cyber security to the best technical talent at the most well-regarded universities in the country. We've kept the inaugural batch of students to the best and the brightest, and they are eager to learn about how they can make a difference in the one of the most critical challenges of our time," Jay Kaplan, Synack Co-founder and CEO said.
This year's ThinkCyber fellows were vetted through a vigorous application process which required demonstrating impressive technical acumen, ethical hacker mindsets, and creative problem solving across a broad range of academic disciplines. The cohort includes students from top-tier technical institutions, Ivy League universities, leading international institutions, and National Centers of Academic Excellence in Cybersecurity.
"Given our mission to empower the brightest minds to work on things that matter, Nav Talent is thrilled to launch ThinkCyber in partnership with Synack as an unparalleled opportunity for hacker-minded technologists to immerse themselves in the world of cybersecurity, gain industry-relevant hacking experience, and propel themselves towards a career in cybersecurity," Baris Akis, Nav Talent Co-Founder and CEO said.
Morgan Stanley and other sponsors like HackEDU will contribute to ThinkCyber this summer as sponsors to help close the security talent gap by investing resources and providing mentorship and guidance for the program.
"We are a strong supporter of education programs such as ThinkCyber, which help prime high-performing cybersecurity students for the next stage of their career journey," said Matt Chung, Head of Technology Information Risk and Cybersecurity at Morgan Stanley. "In light of the rapidly evolving cyber security threat landscape, investment in talent is vital to ensure our industry is well equipped to protect our clients, assets and business."
ThinkCyber will join the growing list of initiatives spurred by Synack to build a growing global community of ethical hackers. Synack Red Team hackers have given lectures and workshops to college students around the globe; Synack has developed unique partnerships with cyber defense-recognized schools (such as NYU through their Cyber Fellows program) and with the US Army to put on a workshop for kids at r00tz Village at the DEF CON conference in Las Vegas.
The ThinkCyber Fellowship will be held in Silicon Valley in July; programming will include presentations by venture capital partner companies, Synack Co-Founders Jay Kaplan and Mark Kuhr, Synack platform engineers, and top Synack Red Team members. Hands-on training will include hacking challenge labs and hands-on testing through the Synack security testing platform. Learn more about the ThinkCyber program here.
About Nav Talent
Nav Talent envisions a world in which individuals with high impact potential work on problems that matter. Nav Talent is building a unique talent ecosystem that focuses on building life-long, personal, and trust-based relationships with top engineering talent to connect them with high-impact opportunities. With a network of thousands of engineers in 17 of the top universities, Nav Talent supports engineers in their pursuit of impact by helping them join high-growth startups, start their own ventures, work on innovation projects within larger organizations, and gain unique experience through various fellowship programming.
About Synack
Synack, the leader in crowdsourced security testing, provides real security to the modern enterprise. We leverage the world's most trusted ethical hackers and an industry-leading platform to find critical security issues before criminals can exploit them. Companies no longer have to choose between working with the best security talent and a lack of time, resources, or trust. Headquartered in Silicon Valley with regional offices around the world, Synack has protected over 100 global organizations by reducing companies' security risk and increasing their resistance to cyber attack. For more information about Synack, please visit http://www.synack.com.
About Morgan Stanley
Morgan Stanley is a leading global financial services firm providing investment banking, securities, wealth management and investment management services. With offices in more than 41 countries, the Firm's employees serve clients worldwide including corporations, governments, institutions and individuals. For more information about Morgan Stanley, please visit http://www.morganstanley.com.