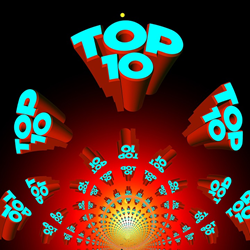 THE MISSION of Carnegie Council is to enlarge the audience for the simple but powerful message that ethics matter, regardless of place, origin, or belief.
(PRWEB) July 12, 2018
Carnegie Council for Ethics in International Affairs presents the top 10 most downloaded video and audio podcasts from its program year, July 1, 2017-June 30, 2018. The number one most accessed podcast in 2017-2018 was Scott Sagan on nuclear weapons (video), followed by Qin Gao on poverty in China (video), Ambassador Derek Mitchell on Burma (audio), Amy Chua on political tribes (video), and Andreas Harsono on Indonesia (audio).
To access links to all these thought-provoking resources, go to:
https://www.carnegiecouncil.org/publications/picks/top-10-podcasts-for-the-2017-2018-program-year
TOP 10 VIDEO PODCASTS
1) Scott D. Sagan: Scott D. Sagan on the Nuclear Necessity Principle
(Ethics Matter Interview Series, video, transcript, and audio, August 2017)
2) Poverty Reduction & Social Welfare in China, with Qin Gao
(Ethics Matter Interview Series, video, transcript, and audio, May 2018)
3) Political Tribes: Group Instinct and the Fate of Nations, with Amy Chua
(Public Affairs Program, video, transcript, and audio, March 2018)
4) Rescue: Refugees and the Political Crisis of Our Time, with David Miliband
(Public Affairs Program, video, transcript, and audio, December 2017)
5) The Dangers of a Digital Democracy, with Rana Foroohar
(Ethics Matter Interview Series, video, transcript, and audio, April 2018)
6) Tunisia: An Arab Anomaly with Safwan M. Masri
(Public Affairs Program, video, transcript, and audio, January 2018)
7) The Peacemakers: Leadership Lessons from Twentieth-Century Statesmanship, with Bruce Jentleson
(Special event in partnership with Carnegie Corporation of New York, video, transcript, and audio, April 2018)
8) Free-Enterprise Solutions to Climate Change, with Bob Inglis
(Ethics Matter Interview Series, video, transcript, and audio, October 2017)
9) To Fight Against This Age: On Fascism and Humanism, with Rob Riemen
(Public Affairs Program, video, transcript, and audio, February 2018)
10) Destined for War: Can America and China Escape Thucydides' Trap? With Graham Allison
(Public Affairs Program, video, transcript, and audio, November 2017)
TOP 10 AUDIO PODCASTS
1) Moral Leadership Missing in Burma, with Ambassador Derek Mitchell
(Asia Dialogues, podcast with transcript, January 2018)
2) Is Indonesia Becoming Like Pakistan? with Andreas Harsono
(Asia Dialogues, podcast with transcript, February 2018)
3) The Future of War: A History, with Lawrence Freedman
(Public Affairs Program, podcast with transcript and video, October 2017)
4) What the Qur'an Meant: And Why It Matters with Garry Wills
With official Arabic translation—text and video subtitles. (Public Affairs Program, podcast with transcript and video, October 2017)
5) George Friedman: The End of the International Order and the Future of Asia
(Asia Dialogues, podcast with transcript, July 2017)
6) Marlene Laruelle on Europe's Far-Right Political Movements.
With French text translation. (Ethics Matter Interview Series/U.S. Global Engagement Program, podcast with transcript and video, November 2017)
7) Humanitarian Ethics and the Red Cross, with Hugo Slim
(Devin Stewart podcast with transcript, December 2017)
8) Liberals' Lament? A Conversation between Joel Rosenthal and Devin Stewart
(Podcast, audio only, October 2017)
9) To Fight Against This Age: On Fascism and Humanism, with Rob Riemen
(Public Affairs Program, podcast with transcript and video, February 2018)
10) Joshua Eisenman on "Chinese National Socialism"
(Asia Dialogues, podcast with transcript, August 2017)
ABOUT CARNEGIE COUNCIL
Founded by Andrew Carnegie in 1914, Carnegie Council for Ethics in International Affairs is an educational, nonprofit, nonpartisan organization that produces lectures, publications, and multimedia materials on the ethical challenges of living in a globalized world. Go to carnegiecouncil.org