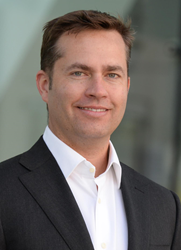 Ovation Fertility is proud to begin collaborating with the scientists and reproductive endocrinologists in Indianapolis.
LOS ANGELES (PRWEB) July 12, 2018
Ovation Fertility™ is pleased to announce a new partnership with one of the largest and most-respected fertility treatment centers in the Midwest. Midwest Fertility Specialists in Indianapolis, Indiana, will merge its laboratory with Ovation Fertility. This is Ovation Fertility's ninth partnership with physician practices and its third in the last year.
With the addition of Ovation Fertility Indianapolis, Ovation Fertility will increase the presence of its nationwide laboratory network in the Midwest. Midwest Fertility Specialists is led by Ovation Fertility affiliated physicians who share the same high clinical standards and patient-focused mission. These reproductive endocrinologists include Bradford Bopp, M.D., Robert Colver, M.D., Laura Reuter, M.D., Erica Anspach Will, M.D., and Matthew Will, M.D.
Midwest Fertility Specialists has been a renowned destination for world-class fertility care and laboratory services in the Midwest since 2004. Its laboratory director, Glen Adaniya, Ph.D., HCLD, and his experienced team of embryologists, andrologists and support staff will continue this tradition of excellence as Ovation Fertility Indianapolis.
According to Dr. Adaniya, "It is exciting to partner with Ovation Fertility. Midwest Fertility Specialists and Ovation Fertility have already started collaborating on research. Our laboratory team also started utilizing Ovation Fertility's genetics services before we formalized our partnership, which allowed us to try out the partnership before making it official."
A proud history as a leader in IVF laboratory services
Midwest Fertility Specialists has been providing state-of-the-art laboratory procedures in reproductive medicine for more than a decade. Dr. Adaniya supervises all aspects of the laboratory, including in vitro fertilization (IVF), intracytoplasmic sperm injection (ICSI), preimplantation genetic diagnosis (PGD), preimplantation genetic screening (PGS), and egg and embryo freezing.
The winning combination of leading-edge laboratory services and individualized patient care at Midwest Fertility Specialists is perfectly aligned with Ovation Fertility's goals.
According to Nate Snyder, chief executive officer of Ovation Fertility, "Ovation Fertility is proud to be collaborating with the scientists and reproductive endocrinologists in Indianapolis. We have a lot to learn from as well as teach each other. Collaborative medicine has always been our business model, because it allows us to reduce the average cost of a live birth through more efficient and effective care."
About Ovation Fertility™
Ovation Fertility is a national network of reproductive endocrinologists and scientific thought leaders focused on reducing the cost of live birth through more efficient and effective fertility care. Ovation Fertility's IVF and genetics laboratories and affiliated practices work collaboratively to raise the bar with state-of-the-art, evidence-based fertility services that give hopeful parents the best chance of a successful pregnancy. Physicians partner with Ovation Fertility to offer their patients advanced preimplantation genetic testing. Ovation Fertility also provides donor eggs that come with the world's first Euploid Embryo Guarantee™, as well as secure frozen egg, embryo and sperm storage; consultative services to help IVF laboratories improve quality and performance; and fertility preservation programs that enable more women to freeze their eggs and build future families. Learn more about Ovation Fertility's vision of a world without infertility at http://www.OvationFertility.com.
About Midwest Fertility Specialists
Midwest Fertility Specialists is the largest fertility center in Indiana, offering a range of services that provide a complete continuum of reproductive care. Its expert team of physicians, nurses, lab specialists and staff supports patients through every step of their journey. The fertility center provides diagnostic testing, basic and advanced fertility treatments, surgical procedures and more to help start families in Indiana and across the country. Midwest Fertility has state-of-the-art medical offices in Carmel and Fort Wayne, Indiana. To learn about its services, visit http://www.MidwestFertility.com or search for Midwest Fertility on Facebook, Instagram and Twitter.