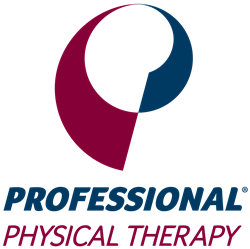 We wouldn't be here without the endless support from our patients and physicians, and we promise to continue to deliver exceptional experiences our patients can rely on
FLEETWOOD, HARTSDALE, and UNIONDALE, N.Y. (PRWEB) July 16, 2018
Professional Physical Therapy, a leading provider of outpatient physical and hand therapy and rehabilitation services throughout New York, New Jersey, Connecticut, Massachusetts, and New Hampshire, has expanded its services in Westchester County, NY with a brand new physical therapy clinic in Fleetwood, and a relocation of its Hartsdale facility.
The Fleetwood clinic is located at 559 Gramatan Avenue in Suite 203, and is reachable via the Cross County Parkway, Hutchinson River Parkway, and the Bronx River Parkway. It is conveniently surrounded by several local eateries on the bustling Gramatan Avenue strip, and is easily accessible to patients in the local Mount Vernon neighborhoods and surrounding towns, including Bronxville, Tuckahoe, and Pelham.
Jonathan Basile, PT, DPT, Clinical Director in Fleetwood, joins the local community, following his success at the company's New Hyde Park clinic on Long Island. Basile specializes in Sports and Orthopedic Physical Therapy and Manual Therapy, is a certified Graston Technique provider, and is a member of the American Physical Therapy Association. He has also been published in the Journal of Orthopedic and Sports Physical Therapy.
The new and expanded Hartsdale physical and hand therapy clinic has moved just three minutes away from its prior location into an expanded and spacious facility at 210 North Central Avenue in Suite 330. Zachary Anthony, PT, DPT, will continue his role as Clinical Director, and Hartsdale patients will now have access to Hand Therapy services with a Certified Hand Therapist.
"We've seen tremendous growth in the Bronx and Westchester County over the past year, with the opening of six new clinics, including our brand new Fleetwood location. We wouldn't be here without the endless support from our patients and physicians, and we promise to continue to deliver exceptional experiences our patients can rely on," said Charlie Byrd, Vice President of Clinical Operations in Westchester, Bronx, and Connecticut.
George Papadopoulos, Chief Development Officer adds, "The core of our growth strategy is ensuring that we're meeting and exceeding patient needs, while offering convenience and comfort. We believe we've achieved this most recently in Lower Westchester, with the expansion of physical therapy services to the Mount Vernon communities, and the Hartsdale move into a modern, upgraded facility. We look forward to our patients benefitting from our most recent upgrades and enhancements."
Professional Physical Therapy currently operates 176 rehabilitation clinics throughout the Northeast, with 12 locations in Westchester County in Armonk, Eastchester, Fleetwood, Hartsdale, Katonah, Mamaroneck, Mount Kisco, New Rochelle, Pleasantville, Rye Brook, White Plains and Yonkers. Hand Therapy services are offered in Hartsdale, New Rochelle, and White Plains.
For more information, and a list of all of Professional Physical Therapy locations and services, please visit http://www.professionalpt.com.
About Professional Physical Therapy
Professional Physical Therapy, headquartered in Uniondale, New York, is a leading provider of physical and hand therapy and rehabilitation services throughout the New York metropolitan area, New Jersey, Connecticut, Massachusetts, and New Hampshire.
Professional is an award-winning organization, honored as the recipient of the 2016 ADVANCE for Physical Therapy and Rehab Medicine magazine's annual Practice of the Year award, selected based on clinical expertise and exceptional patient experience. Most recently, Professional has been named among the best workplaces in health care by Fortune Magazine; the only physical therapy company to achieve this honor.
Founded in 1998, Professional Physical Therapy operates 176 outpatient physical and hand therapy centers: 151 are standalone, and 25 are located within other places of business, including Equinox and Blink Fitness Centers. The company's outpatient physical therapy centers provide treatment to patients suffering from musculoskeletal impairments associated with orthopedic and sports injuries and other medical conditions. Professional's Sports Medicine Department has one of the largest teams of certified athletic trainers in the Northeast, serving schools in Westchester, Long Island, New York City, New Jersey and Massachusetts, and provides per diem coverage for more than 2000 events each year. Professional Physical Therapy also operates a 20,000 square foot sports performance training facility in Garden City, NY, as well as a fitness center in Copiague, NY. http://www.professionalpt.com