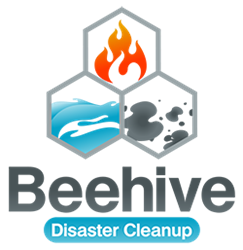 SALT LAKE CITY (PRWEB) July 12, 2018
Beehive Disaster Cleanup announces the launch of a full service water removal, cleanup and restoration organization in Salt Lake City to remedy water and other disasters. In addition Beehive Disaster Cleanup has launched a new website for the residents of Salt Lake City to find resources and information about water, fire and storm damage. Beehive Disaster Cleanup wants residents of the Salt Lake City region to rest easy in the knowledge that an experienced team of water damage restoration, cleanup and removal experts is standing by 24 hours a day, seven days a week, to remedy water and other disasters.
Storms, floods, burst water pipes, mold and fires: All of these disasters and many others can cause seemingly irreparable damage to property. Beehive Disaster Cleanup wants Utah residents to know that it might not be too late to mitigate the damage such disasters can cause. By acting quickly and engaging a company with the training and skill to respond to water and other disasters, it is possible to reduce or avoid permanent damage to homes and commercial properties. Beehive Disaster Cleanup is Utah's leading disaster mitigation company and has a reputation for excellence, water removal mastery and customer satisfaction. Response teams are standing by 24/7 to help with property damage.
Beehive Disaster Cleanup teams have the skill and experience to address many kinds of disasters. Its water removal system is one of the company's most widely requested services. Utilizing the highly efficient seven-step process outlined below, Beehive can provide a quick turnaround for those victimized by water disasters.
1. Survey and evaluate the water emergency
2. Remove items and content away from the affected areas
3. Quickly structure a plan to dry the affected areas
4. Extract water from surfaces, carpets and upholstery
5. Clean and sanitize all areas affected by water
6. Treat all items, content and affected surfaces
7. Monitor and continue to evaluate all flooded areas
Other emergencies or conditions Beehive Disaster Cleanup can address include the following.

Fire damage and smoke odor
Mold removal and sanitation
Removal and prevention of harmful bacteria
Damage caused by ice damming
Professional cleanup and restoration
Sewage damage restoration and cleanup
In addition to private residences, Beehive Disaster Cleanup serves commercial enterprises such as real estate companies, property management or home rental agencies, retail and office establishments, and other businesses in the Salt Lake City region. If your business is not included in this group, the company urges you to reach out to its staff to find out how it can assist you in mitigating your property damage.
As a complete damage and disaster mitigation company, Beehive uses only the highest quality materials and equipment to address water and other damage. This includes state-of-the art water extraction equipment as well as EPA-certified treatments to prevent bacteria growth and accumulation.
About Beehive Disaster Cleanup
For nearly 20 years, Beehive Disaster Cleanup has provided residents and businesses in the Salt Lake City area with premium emergency disaster services. The company staffs teams of trained professionals to ensure each job proceeds in a speedy, professional manner and to each customer's satisfaction. Beehive Disaster Cleanup specializes in water, storm and fire damage mitigation, prevention and restoration. With Beehive, no job is too small or too large to get the quality results Utah residents demand. Visit beehivedisastercleanup.com to learn more about the company's disaster services. For emergency restoration services please call 801-997-9930.