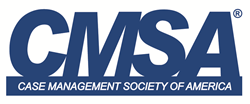 LITTLE ROCK, Ark. (PRWEB) July 17, 2018
The Case Management Society of America is proud to announce the recipient of the Case Manager of the Year, and the installment of new national board members at the 28th Annual Conference & Expo in Chicago, Illinois in June 2018.
The 2018 Case Manager of the Year was awarded to Carol Garner, RN, CCM. She has been described as a pioneer, a leader, a mentor, an inspiration, a relationship builder, an innovator, and is known for expanding her passion for case management globally.
Carol began her nursing career in 1975. In 1998, Carol took a leap and challenged the "Pre-auth Only" environment by appointing one of the first case managers for South Africa. Despite a huge resistance from an industry that saw case management as negative and very strange, a case management team was successfully put together and changed healthcare. Carol has been touted as responsible for changing the way an entire country is understanding and experiencing case management; she was even able to win over the initially skeptical and sometimes hostile treating specialists through relentless preaching of her vision.
After attending the 2010 CMSA Annual conference, Carol was key in launching the Case Manager Association of South Africa to represent the case managers of South Africa. She not only carries the title of Founding member, but continues to Chair the association. In less than a decade, CMASA has grown to over 1,000 members. She continues to expand her relationships with other case management organizations. Beyond her connections with CMSA and CMSUK, she has recently been approached to mentor the development of sister associations in Dubai, Nigeria, and Botswana.
Carol was also inspirational in supporting and contributing content to the first official certified case management course for South African case managers; she has since ventured out on her own to launch her own case management company, Global Case Management.
Carol has stated "I am both honored and humbled to be the 2018 recipient of the CMOY award and to think that this is the first time it's been awarded Internationally makes it even more special. Case Management in South Africa has only developed as much as it has through the support and commitment of the US for which we are eternally grateful, we learn more and more with every interaction.
Allowing us to use your Standards of Practice to set the bench mark for the gold standard in SA is so appreciated because we had nothing to go on, no guidelines and no minimum criteria. The standards have been integrated into our formal CCM training course that was introduced in 2017. Using these standards in the case management setting has definitely improved the quality and approach to case management.
In my personal capacity I am already seeing a different level of respect and awareness and there has been an increase in the number of client referrals to my company which is awesome. There is no doubt the association will be taken more seriously now and we will be able to step it up a gear.
To reiterate what I said when accepting the award and quoting John Sailsbury from the 12th century:
"We are like dwarfs sitting on the shoulders of giants. We see more, and things that are more distant, than they did, not because our sight is superior or because we are taller than they, but because they raise us up, and by their great stature add to ours."
CMSA has been our giant and we thank them for allowing us to sit on their shoulders."
Also taking place was the installment of new national board members. Among them include:
PRESIDENT
Jose Alejandro PhD, RN-BC, CCM, FACHE, FAAN 2018-2020
IMMEDIATE PAST PRESIDENT
Mary McLaughlin-Davis DNP, ACNS-BC, NEA-BC, CCM 2018-2019
DIRECTORS
Catherine Campbell MSN, MBA, CHC, FACHE, CCM
2018-2021
Andrea Norton BSN, CCM
2018-2021
ADVISORS
Angie Millan DNP, RN, FAAN
2018-2020
New CMSA President Dr. Jose Alejandro notes "I am excited at the opportunity to lead a dynamic and energized group of industry leaders who are committed to the furtherance of professional Case Management. We need to continue to be advocates for the patients we serve."
CMSA sends congratulations to our winners, and thanks everyone who helped with the process. For information about CMSA's Awards, visit http://www.cmsa.org/Awards.
About the Case Management Society of America (CMSA)
Established in 1990, the Case Management Society of America is the leading non-profit association dedicated to the support and development of the profession of case management. CMSA serves more than 30,000 members, subscribers and participants, and 80 local and international chapters through educational forums, networking opportunities, legislative advocacy and established standards to advance the profession. For more information, visit http://www.cmsa.org or follow CMSA on Twitter @CMSANational.