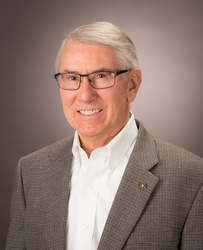 We see this as an opportunity to provide more value to our clients.
BOULDER, Colo. (PRWEB) July 17, 2018
Anton Collins Mitchell LLP (ACM) is pleased to announce an expansion of the Boulder team. Effective July 1, 2018 partner Tim Watson and five members of his previous firm joined ACM's Boulder office. ACM has served a wide array of clients in Boulder over the last two decades and the addition of team members gives greater capacity in the Boulder office.
"ACM is dedicated to continued strategic expansion," says Chairman and CEO,Greg Anton. "We are locally owned and locally committed and well positioned in the marketplace to continue serving clients at an exceptionally high level."
Anton advises that the firm continues to be in growth mode. ACM merged in a practice in Greeley, Colorado in 2010, a Boulder practice in 2012, and a practice in Laramie, Wyoming in 2016.
Tim Watson joins ACM as a tax partner and a graduate of the University of Colorado. He is a long-time Boulder area resident and previously served in the United States Navy. He and his wife Bobbie have four children and six grandchildren. Also joining the team is senior tax manager Lisa Modglin. Lisa has over a decade of experience working with small to medium-sized businesses. Four additional staff members joined ACM.
"We see this as an opportunity to provide more value to our clients," stated Watson. "Joining ACM aligned us with a firm that has the same commitment to how we approach client relations while providing a full suite of services including tax, audit, consulting, risk advisory and outsourced accounting services."
ACM was formed in July of 2002. The firm has grown from 3 partners and 24 employees to 18 partners and 13 directors and over 170 employees since 2002.
###
About ACM:
Anton Collins Mitchell LLP (ACM) ACM is a full service public accounting firm headquartered in Denver, Colorado with offices in Northern Colorado, Boulder and Laramie, WY. ACM provides audit, tax and consulting services to the Rocky Mountain Region's entrepreneurial and middle market companies along with their owners, as well as public sector and philanthropic organizations. The firm's membership in the BDO Alliance USA and relationship with BDO USA, LLP enhances its personal client approach with the resources of one of the world's leading accounting services organizations.