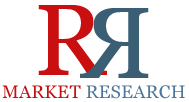 The 3D animation market is estimated to grow from $21.06 billion in 2014 to $40.78 billion in 2019 at a Compound Annual Growth Rate (CAGR) of 14.1% from 2014 to 2019.
Dallas, TX (PRWEB) May 02, 2014
The 3D animation market is segmented on the basis of components such as hardware, software and services. The hardware consists of dedicated workstations, video card/GPU, motion capturing systems, and other hardware equipments. The software market is inclusive of packaged software/ platforms, SDK, plug-in software, and other workflow software. The services market comprises of consulting, development and integration, support and maintenance and product training and certification. The market is also segmented on the basis of deployment, application, verticals and geographic regions. The total market size is estimated by adding up the individual market sizes of all the components and services of 3D Animation market.
In case of 3D animation, one can create realistic objects by using software to create objects that appear real and solid. The technology is hugely used for making 3D animated movies and games. Apart from that, it has become a powerful channel used by many companies to gain marketing advantage over the competitors. It is effectively being used in marketing and advertising; modeling, simulation and analysis; and training and education.
Order a copy of this report at http://www.rnrmarketresearch.com/contacts/purchase?rname=172002.
3D animation market has a highest market share for the media and entertainment vertical. The different industries/ verticals based on which this report has been divided are architecture, building and construction, academia and education, defense and intelligence, healthcare and life sciences, manufacturing and design, and others. The CAD software offers an easy, cost effective method for designing quality 3D models for architects, engineers and designers for various industrial spheres such as civil and infrastructure construction, plant design and engineering, aerospace engineering, oil and gas and more. The increasing adoption of CAD is responsible for the growth of this market in manufacturing and design, and architecture, building and construction. The adoption of on-demand software or storage is not very high in this market but is expected to grow at a CAGR of 31.3% in the forecast period.
There are a number of prominent players in the 3D animation market and a whole lot of start-up companies that are providing software platforms to cater to the continuously rising demand of 3D animation software market. Companies such as Adobe Systems, AMD, Autodesk, Intel, Lenovo, Corel, NVIDIA, and Side Effects Software offer a wide portfolio of hardware, software and services in this market.
The report will help the market leaders/new entrants in this market in the following ways -
1. This report segments the market into hardware, software and services, covering this market comprehensively. The report provides the closest approximations of the revenue numbers for the overall market and the sub-segments. The market numbers are further split across the different verticals and regions.
2. This report will help them better understand the competitor and gain more insights to better position their business. There is a separate section on competitive landscape, including competitor ecosystem, mergers and acquisition and venture capital funding. Besides, there are company profiles of 10 top players in this market. In this section, market internals are provided that can put them ahead of the competitors.
3. The report helps them understand the pulse of the market. The report provides information on key market drivers, restraints, and opportunities.
Major points from Table of Content
13 Company Profiles
13.1 Adobe Systems
13.2 Advanced Micro Devices INC.
13.3 Autodesk
13.4 Corel Corporation
13.5 Intel Corporation
13.6 Lenovo Goup Ltd.
13.7 Maxon
13.8 Nvidia Corporation
13.9 Newtek, INC.
13.10 Side Effects Software
Complete Report available at http://www.rnrmarketresearch.com/3d-animation-market-by-hardware-workstations-video-cardgpu-mocap-system-software-packaged-softwareplatform-sdk-plug-in-software-service-consulting-support-maintenance-development-in-market-report.html.
Browse more reports on Software & Enterprise Computing Market at http://www.rnrmarketresearch.com/reports/information-technology-telecommunication/software-enterprise-computing.
About Us:
RnRMarketResearch.com is an online database of market research reports offer in-depth analysis of over 5000 market segments. The library has syndicated reports by leading market research publishers across the globe and also offer customized market research reports for multiple industries.