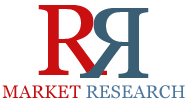 Dallas, TX (PRWEB) March 23, 2014
Demand Response Management System (DRMS) is a proven software technology platform that enables market operators and utilities to manage and implement the Demand Response (DR) program through a single integrated management system. It helps in reducing the imbalance between energy supply and demand. Price-based and incentive-based are two types of demand response programs.
DRMS solutions available in the market are segmented as Commercial and Industrial (C&I) DRMS, residential DRMS, and Automated Demand Response (ADR). In 2014, C&I DRMS accounts for the highest market share and is expected to hold the largest share throughout the forecast period.
Complete report available at http://www.rnrmarketresearch.com/demand-response-management-system-drms-market-ci-residential-automated-dr-curtailment-services-system-integration-and-consulting-managed-services-devices-worldwide-market-forecasts-and-an-market-report.html.
The manufacturing vertical will account for the largest market share throughout the forecast period. The agriculture vertical is also anticipated to see significant growth opportunity during the forecast period.
DRMS services comprise curtailment services, system integration and consulting services, and managed services. The curtailment services account for the highest market share throughout the forecast period. Managed service market is expected to see high growth opportunity during the forecast period.
Lack of mandates and budgetary constraints for utilities are seen as the biggest challenge in the DR market.
There are various assumptions that we have taken into consideration for market size and forecasting exercise. A few of the global assumptions include political, economic, social, technological, and economic factors. For instance, exchange rates, one of the economic factors, are expected to have a moderate rating of impact on this market. Therefore, dollar fluctuations are expected to not seriously affect the forecasts.
Order a copy of this report at http://www.rnrmarketresearch.com/contacts/purchase?rname=157596.
The report will help the market leaders/new entrants in this market in the following ways:

This report segments the market into solutions, devices, and services, covering this market comprehensively. The report provides the closest approximations of the revenue numbers for the overall market and the sub segments. The market numbers are further split across the different verticals and regions.
This report will help them better understand the competition and gain more insights to better position their business. There is a separate section on competitive landscape, including competitor ecosystem, portfolio comparison, mergers and acquisition and venture capital funding. Besides, there are company profiles of 10 top players in this market.
The report helps them understand the pulse of the market. The report provides information on key market drivers, challenges, and opportunities.
Major points from table of content
10 Company Profiles (Overview, Products & Services, Strategies & Insights, New developments)
10.1 ABB
10.2 Comverge, Inc.
10.3 Eaton Corporation
10.4 Enernoc
10.5 General Electric
10.6 Honeywell
10.7 Johnson Controls
10.8 Opower
10.9 Schneider Electric Sa
10.1 Siemens Ag
Browse more reports on Software & Services Market at http://www.rnrmarketresearch.com/reports/information-technology-telecommunication/software-enterprise-computing/software-services.
About Us:
RnRMarketResearch.com is an online database of market research reports offer in-depth analysis of over 5000 market segments. The library has syndicated reports by leading market research publishers across the globe and also offer customized market research reports for multiple industries.