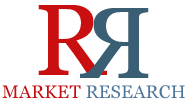 Dallas, Texas (PRWEB) June 16, 2014
The report "Lubricant Additives Market by Function Type (Dispersants, VII, Detergents, Antiwear, Antioxidants, Corrosion inhibitors, Emulsifiers, & Others), and Application (Automotive & Industrial Lubricants) - Global Trends & Forecast to 2019" defines and segments the lubricant additives market with an analysis and forecast of the market volume and value. The lubricant additives market value will grow to $16.2 billion by 2019, at a CAGR of 2.7% from 2014 to 2019.
Major Players in the Lubricant Additives Market

Afton Chemical Corporation
BASF SE
Chemtura Corporation
Chevron Oronite Company LLC
Croda International PLC
Evonik Industries AG
Infineum International Ltd.
the Lubrizol Corporation
Shamrock Shipping and Trading Limited
Tianhe Chemicals Group
Order a purchase copy of this report @ http://www.rnrmarketresearch.com/contacts/purchase?rname=186125.
Lubricant additives can be categorized into ten major types based on their functions, which are dispersants, viscosity index improvers, detergents, antiwear, antioxidants, corrosion inhibitors, emulsifiers, friction modifiers, EP, PPDs, and others. These are made of raw material/ chemicals such as poly amines, phenols, olefin, maleic anhydride, and others.
Lubricant additives find their usage in various industries for one or more applications. It is used for improving fuel efficiency and betters the performance and reduce degradation of machinery and equipment. Their major application is in engine oils for automotive and industrial lubricants. These include heavy duty vehicles, passenger cars, and light duty vehicles, marine and motorcycles, industrial machines such as turbines, compressors, industrial process engines, and others.
Lubricant additive components such as dispersants, VI improvers and detergents dominate the market, capturing nearly 70% of the overall lubricant additives demand. These are used for a wide range of applications, the major one being engines. The lubricant additives industry is experiencing focus shift towards fuel economy, which will result in high growth of friction modifiers and VI improvers in the coming years.
Complete Report Available @ http://www.rnrmarketresearch.com/lubricant-additives-market-by-function-type-dispersants-vii-detergents-antiwear-antioxidants-corrosion-inhibitors-emulsifiers-others-and-application-automotive-industrial-lubricants-market-report.html.
Upcoming opportunities in the lubricant additives market include innovative and environment friendly products through extensive R&D. Continuous R&D and product innovation will result in increased properties, promoting the economic production of these solvents. The other factors that must be taken into account are cleaner fuels, alternate fuel vehicles such as electric cars, solar cars have high market penetration, but will still need another decade to be completely commercialized on a global scale.
On the other hand, the Dual Clutch Technology (DCT) may unfold great opportunities for technological innovation and business expansion of lubricant additives in the years to come.
This report analyzes various marketing trends and establishes the most effective growth strategy in the market. It identifies market dynamics such as drivers, restraints, opportunities, burning issues, and winning imperatives. Lubricant additives market consists of major players such as Lubrizol (U.S.), BASF (Germany), Chevron Oronite (U.S.), Afton (U.S.), Infineum (U.K.), Croda (U.K.), Evonik (Germany) and regional players such as Tianhe Chemicals Group (China).
Explore more reports on Plastics industry at http://www.rnrmarketresearch.com/reports/materials-chemicals/plastics.
About Us:
RnRMarketResearch.com is an online database of market research reports offer in-depth analysis of over 5000 market segments. The library has syndicated reports by leading market research publishers across the globe and also offer customized market research reports for multiple industries.