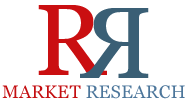 Dallas, Texas (PRWEB) March 31, 2014
The global small arms market is expected to be $1,695.41 million in 2014 and is estimated to grow at a CAGR of 2.60% and reach $1,927.46 million in 2019.
The change in nature of warfare has resulted in the increased production of small weapons. There is a need for more efficient systems in the battlefield for improved performance. The budget cut of pistols, rifles, submachine guns, and other small arms will have a minimum impact on the small arms market. Militarization of police force and drug trafficking are the major drivers of this market.
Complete report available at http://www.rnrmarketresearch.com/small-arms-market-pistols-rifles-sub-machine-guns-assault-rifles-and-light-machine-guns-by-application-civil-military-homeland-security-by-region-by-country-global-forecasts-and-analysis-market-report.html.
The report gives insight into the regional trends for spending and analyzing the market share. It talks about the leading competitors in the small weapons industry. Apart from general overview of the companies, the report also provides the financial analysis, products & services and key developments.
The small arms industry is fragmented and its major players are the U.S. and Israel.
New growth region of this market is Asia-Pacific, as a lot of developments have taken place in this region. In India, a new pistol has been brought in the market specially designed for women for self-defense.
The report discusses the market opportunities for various small weapons used for homeland security, defense, and commercial applications, during the forecast period 2014-2019. The small arms which are covered in the report have various ammunition specifications. These include the 0.22 Revolver, Pistol 0.32, 5.56 mm and Assault Rifle, Asia-Pacific is the new leader in their region, due to their defense spending and their current national security situation.
Order a copy of this report at http://www.rnrmarketresearch.com/contacts/purchase?rname=160340.
Major Points from Table of Contents
10 Company Profiles
10.1 Bae Systems
10.2 Heckler & Koch
10.3 Israel Military Industries
10.4 Alliant Techsystems Inc.
10.5 Nammo Group
10.6 Smith & Wesson
10.7 E.R. Shaw Inc. Gun Barrels
10.8 Indian Ordnance Factories
10.9 Arsenal Jsco.
10.10 Glock Perfection
10.11 Fn Herstal
10.12 Zak³ady Mechaniczne Tarnów
Browse more reports on Weapons Market at http://www.rnrmarketresearch.com/reports/public-sector/defense/weapons.
About Us:
RnRMarketResearch.com is an online database of market research reports offer in-depth analysis of over 5000 market segments. The library has syndicated reports by leading market research publishers across the globe and also offer customized market research reports for multiple industries.