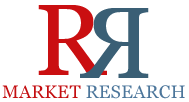 Head-Up Display (HUD) Market is expected to grow at a CAGR of 25.8% from 2013 to 2020, and reach $8.3 Billion in 2020.
Dallas, Texas (PRWEB) March 30, 2014
Head-Up Display (HUD) system exhibits the information on the windshield of the vehicle operator enabling him to concentrate on driving without having to divert his attention from the windscreen. The technology provides safety and comfort to the drivers or pilots; technologically advanced systems even offer entertainments add-on with the whole HUD system. The HUD system makes vehicle operators well informed all the time about the internal and external environment happenings. The system delivers information like vehicle speed, engine status, lane assistance, navigational aid, and also infotainment needs of the car drivers. The aviation HUD systems are technically advanced in all sense;they can depict the key details to the pilots, like engine status, flight path, altitude, navigational assistance, and many more details like the runway aim point. The worldwide increasing vehicle safety concerns are paving the way for the need of technologically advanced HUD systems. The HUDs have transformed from CRT based to ultramodern laser based technologies with many features like multicolor displays, night vision mode, gesture control, voice recognition, and many more adding up to the list.
Complete report available at http://www.rnrmarketresearch.com/head-up-display-hud-market-global-forecasts-analysis-2012-2017-by-technologies-components-projector-video-generator-combiner-panel-lcd-oled-others-applications-aviation-milita-market-report.html.
The HUD market is segmented in terms of its components such as video generator, projector, combiner, display panel, and other components. Each of these components forms a complete HUD system. The report also segments the HUD market on the basis of the applications of HUDs in various sectors. This includes the usage of HUDs in aviation, automotive, and other sectors. The aviation sector is further sub-segmented as defense aviation and civil aviation for aircrafts and helicopters. The automotive segment is further divided into the cars and motorcycle section. The 'geography wise' HUD market segmentation covers the North America (the U.S, Canada, and others), Europe (U.K, Germany, Russia, and others), the Asia Pacific (China, Japan, India, and others), and the Rest of the World (Latin America, Middle East, and others) regions.
The report includes the Porter's Five Force analysis of the HUD markets along with the market trends and value chain analysis.
Major players in the HUD market include BAE Systems (U.K.), Continental AG (Germany), Delphi Automotive PLC (U.S.), Denso Corporation (Japan), Esterline Technologies Corporation (U.S.), Johnson Controls Inc (U.S.), MicroVision Inc (U.S.), Nippon Seiki Co LTD (Japan), Pioneer Corp (Japan), Rockwell Collins (U.S.), Thales Group (France), and Yazaki Corp (Japan).
Order a copy of this report at http://www.rnrmarketresearch.com/contacts/purchase?rname=80159.
Key Take-Away:

The total HUD market is expected to grow at an estimated CAGR of 25.8% from 2013 to 2020
Analysis of the global market with a special focus on high growth application in each vertical and fast growing application market segment
HUD market includes statistics by product, components, applications, and geography with detailed classification splits by revenue
Porter's analysis in detail and time-lines of HUD
Major market trends, drivers, and inhibitors for the HUD market
Illustrative segmentation, analysis, and forecast of the major geographical markets to give an overall view of the HUD market
The future of HUD from technical as well as market oriented perspectives
Detailed competitive landscape with identification of the key players with an in-depth market share analysis; along with individual revenue, market shares, and market share rankings
Major points from table of contents:
9 Company Profiles
9.1 Audi Ag
9.2 Bae Systems
9.3 Bayerische Motoren Werke (BMW) Ag
9.4 Continental Ag
9.5 Daimler Ag
9.6 Delphi Automotive Llp
9.7 Denso Corporation
9.8 Elbit System Ltd.
9.9 Emagin
9.10 Garmin International, Inc.
9.11 General Motors
9.12 Google, Inc.
9.13 Honeywell Aerospace
9.14 Jabil Circuit, Inc.
9.15 Microoled
9.16 Microvision, Inc.
9.17 Pioneer Corporation
9.18 Rockwell Collins
9.19 Selex Galileo Ltd.
9.20 Syndiant
9.21 Thales Group
9.22 Toshiba Corporation
9.23 Toyota Motor Corporation
9.24 Visteon Corporation
9.25 Vuzix Corporation
9.26 Wise Chip Semiconductor Inc.
Browse more reports on Electronics Equipment Market at http://www.rnrmarketresearch.com/reports/information-technology-telecommunication/electronics/electronics-equipment.
About Us:
RnRMarketResearch.com is an online database of market research reports offer in-depth analysis of over 5000 market segments. The library has syndicated reports by leading market research publishers across the globe and also offer customized market research reports for multiple industries.