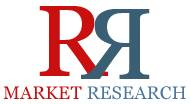 Dallas, TX (PRWEB) December 19, 2014
The global magnetic resonance imaging (MRI) market is a shifting, capital equipment market that is saturated with numerous players developing innovative technologies. Given their impressive safety and efficacy as well as non-invasive nature, MRI systems have seen continued adoption since they were first introduced to the healthcare market. Rapid advances in the field imaging along with the development of MRI safe technologies have greatly expanded the potential of therapeutic applications. Complete Report is Available @ http://www.rnrmarketresearch.com/medipoint-magnetic-resonance-imaging-systems-global-analysis-and-market-forecasts-market-report.html .
Despite a high initial price tag as well as substantial maintenance costs, these systems are increasingly installed in hospitals around the world, and their use is now global. With a variety of options available in terms of magnetic field strength, additional features, and cost, purchasing hospitals have several choices in terms of which system they inevitably decide to buy, and market offerings are only growing. As new players enter the industry with innovation systems during the forecast period, competition is expected to escalate to new levels. Additionally, as the number of disease and trauma indications that can be diagnosed using MRI increases, the number of procedures hospitals are performing with these systems per year will rise as well.
This report focuses on the global coronary stents market in the 10 major markets (10MM) (US, France, Germany, Italy, Spain, UK, Japan, China, India, and Brazil) for MRI systems. The global MRI market is determined for the 10 countries covered in this report, which further provides insight into the competitive landscape, the marketed and pipeline products, the current and emerging players and market analysis of the different stent segments within the market. The report identifies the unmet needs in the market while providing an understanding of physicians' perceptions and decision-making processes in using and evaluating the adoption of different types of coronary stents.
Order a copy of this report @ http://www.rnrmarketresearch.com/contacts/purchase?rname=251106 .
List of Companies

Aurora Imaging
China Resources Wandong Medical Equipment
Esaote S.p.A.
Fonar Corporation
GE Healthcare
Hitachi Medical Corporation
Hologic, Mindray
Neusoft Medical
Ningbo Xingaoyi Medical
Philips Healthcare
Siemens Healthcare
Sina Healthcare
Time Medical
Toshiba Medical
Scope

Overview of MRI systems, including design, energy utilization, and special features.
Annualized total MRI systems market revenue and sales volume by field strength of system from 2011-2013 and forecast for seven years to 2020.
Key topics covered include strategic competitor assessment, market characterization, identification of unmet needs, reimbursement and regulatory considerations, evaluating market access in each region covered in the report, and implications of the emerging technologies entering the market.
Pipeline analysis: Comprehensive data split across different field strengths, emerging trends and system designs in development, including investigation of open-MRI technology, pre-polarizing systems, cardiac MRI, multiparametric MRI, and diffusion MRI.
Analysis of the current and future market competition in the global MRI systems market. Insightful review of the key industry drivers, opportunities, barriers and challenges. Each trend is independently researched to provide qualitative analysis of its implications.
Inquire for a discount @ http://www.rnrmarketresearch.com/contacts/discount?rname=251106. (This is a premium report priced at US$6495 for a single user License.)
Key Questions Answered

What is the current and future MRI systems market outlook in the developed and emerging markets? What trends are affecting the global MRI systems market?
Which are the key, high growth markets that MRI manufacturers should expand into? What MRI field strength segments are growing the fastest, and what are the top-selling stents in the category?
Low-field MRI systems have been on the market for many years; however, unmet needs still exist with respect to resolution and signal-to-noise ratios. How will emerging high-field strength MRI systems fulfill these unmet needs?
What clinical factors and technical specifications influence a physician to use one type of MRI system over another? What is physician perception and market outlook of MRI systems?
What are the challenges and complications of MRI use that have hindered widespread adoption?
With developing the next-generation of MRI systems, what aspects of the technology are device manufacturers focused on in terms of optimizing? How will new entrants impact the market?
Explore more reports on the Magnetic Resonance Imaging (MRI) industry at http://www.rnrmarketresearch.com/reports/life-sciences/diagnostics/medical-imaging/magnetic-resonance-imaging-mri.
About Us:
RnRMarketResearch.com is an online database of market research reports that offer in-depth analysis of over 5,000 market segments. The library has syndicated reports by leading market research publishers across the globe and also offers customized market research reports for multiple industries.