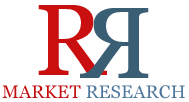 Smart HVAC Controls Market is expected to grow at a CAGR of 8.22% from 2014 to 2020, and reach $26.60 Billion in 2020.
Dallas, Texas (PRWEB) March 27, 2014
Heat, Ventilation and Air-Conditioning (HVAC) controls operate in the back-end mechanical systems (boilers, pumps, fans) to provide the required environment in a cost effective manner. With the huge growth in the technological advancement, fast technology, and accepting such developments by the consumers, the currently available HVAC Controls are smart in many ways. Environmental concerns have forced the government to make regulations, which essentially requires the use of smart HVAC controls. Smart HVAC Controls System will definitely be more energy-efficient compared to the existing HVAC Controls, either by having sensors that can communicate to the thermostat or with the ability to access a home HVAC system over the cloud using a smart-phone application or a web browser. The concept of Modular Approach is also expected to play a vital role in Smart HVAC controls market, however itwill not limit any HVAC Control in terms of the HVAC system's scale of operations.
Complete report available @ http://www.rnrmarketresearch.com/smart-hvac-controls-market-by-product-type-temperature-ventilation-humidity-integrated-components-sensors-controlled-devices-smart-vents-application-residential-commercial-operation-g-market-report.html .
The Smart HVAC Controls market is segmented in terms of product type such as Temperature Controls, Ventilation Controls, Humidity Controls, and a mixture of two or more controls as an Integrated Controller. Also, the smart HVAC controls report is segmented in terms of various components such as sensors, controllers, controlled devices, and smart vents. It is very important to differentiate the modes of operation of any smart HVAC controls, which has been taken as a mean to segment by Wireless Controls, Programmable Controls, Weather Compensating Controls, and Remote Access Controls. The Smart HVAC Controls Market is further segmented according to Verticals which include: Residential and Commercial sector, and Geography which include: The Americas, Europe, APAC and Rest of the world (ROW). The cross segmentation data included in the report gives a deep insight about the application specific regional markets.
Various smart HVAC controls market trends such as Digital and IP Based systems, BACnet and Lon Works controls are also briefly explained in the report. The report includes porter's five force analysis of the Smart HVAC Controls market along with the value chain analysis.
Major players in the Smart HVAC Controls market includes Honeywell International, Inc. (U.S.), Johnson Controls, Inc. (U.S.), United Technologies Corporation (U.S.), Siemens AG (Germany), Daikin Industries, ltd. (Japan), Lennox International (U.S.), Hitachi ltd. (Japan), Ingersoll-Rand Inc. (Ireland), Schneider Electric SA (France) and Emerson Electric Company (U.S.).
Order a copy of this report at http://www.rnrmarketresearch.com/contacts/purchase?rname=160210 .
Key Take-Away:

The total revenue of Smart HVAC controls market is expected to grow at an estimated CAGR of 26.60% from 2014 – 2020
Analysis of global market with special focus on high growth application in each vertical and fast growing application market segment
Smart HVAC controls market include statistics by product type, components, applications, mode of operation, and geography with detailed classification splits by revenue
Porter's analysis in detail and time-lines of HVAC controls
Major market trends, drivers, and inhibitors for the Smart HVAC controls market
Illustrative segmentation, analysis, and forecast of the major geographical markets to give an overall view of the smart HVAC controls market
The future of HVAC controls from technical as well as market oriented perspectives
Detailed competitive landscape with identification of the key players with in-depth market share analysis with individual revenue, market shares, and market share rankings
Major points from table of content
11 Company Profiles (Overview, Products & Services, Financials and Strategy & Analyst Insights)
11 Company Profiles
11.1 Emerson Electric Company
11.2 Honeywell International Inc.
11.3 Johnson Controls Inc.
11.4 Schneider Electric
11.5 Siemens Ag
11.6 Hitachi Ltd.
11.7 Daikin Industries Ltd.
11.8 Ingersoll Rand Plc.
11.9 Lennox International
11.10 United Technologies
Browse more reports on Electronics Market @ http://www.rnrmarketresearch.com/reports/information-technology-telecommunication/electronics .
About Us:
RnRMarketResearch.com is an online database of market research reports offer in-depth analysis of over 5000 market segments. The library has syndicated reports by leading market research publishers across the globe and also offer customized market research reports for multiple industries.