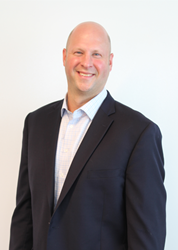 Mike's extensive and wide-ranging industry experience will be invaluable as we continue to improve our existing investment processes to meet the evolving needs of our clients
DEERFIELD, Ill. (PRWEB) October 21, 2021
Strategic Wealth Partners Group, LLC, an independent wealth management firm with offices in Chicago and Milwaukee, announced today that Michael Garrison, CFA®, CFP® will join the firm as Director of Investments.
"At Strategic Wealth Partners, we pride ourselves on delivering for our clients by offering successful wealth strategies, objective advice, and personalized service," says David Copeland, Co-Founder, Principal, and Chief Investment Officer (CIO) of Strategic Wealth Partners. "As a nearly 20-year investment professional, Mike's insights and talents make him an ideal addition to our firm."
Garrison's previous roles include Senior Investment Consultant at Morningstar and a Portfolio Manager at Chicago Wealth Management. Prior to joining SWP, Garrison served as a Director at BMO Family Office, where he developed portfolios tailored to the unique investment objectives of the firm's ultra-high-net-worth clients. In his role as Director of Investments, Mike will serve on the firm's investment committee and work closely with Copeland. "Mike's extensive and wide-ranging industry experience will be invaluable as we continue to improve our existing investment processes to meet the evolving needs of our clients," said Copeland.
In addition to his responsibilities as Director of Investments, Garrison will also serve as a Wealth Advisor, utilizing his knowledge as a CERTIFIED FINANCIAL PLANNER® professional and a Chartered Financial Analyst® charterholder to provide comprehensive and actionable financial guidance to clients. "My career has always been about helping people reach their goals," said Garrison. "Strategic Wealth Partners has the size, resources, and scalability to continue to grow and evolve to meet our client's needs, and I'm excited to be joining such a devoted team of financial professionals who all share a passion for supporting our clients."
Strategic Wealth Partners is a part of Focus Financial Partners, a leading partnership of independently managed wealth management firms. Focus provides strategic support to help its partner firms achieve objectives, including support of growth initiatives and development of strong succession plans.
ABOUT STRATEGIC WEALTH PARTNERS
Strategic Wealth Partners (SWP) is an investment advisory and financial planning firm with $3.2 billion in Assets Under Advisement as of December 31, 2020. SWP provides wealth strategies and independent, objective advice to ultra-high net worth and high net worth individuals and institutions. Founded in 2008 by Principals David Copeland and Neal Price, the firm provides an integrated wealth management platform by creating a comprehensive strategy including investments, insurance, estate planning and tax counseling. Learn more at http://www.stratwealth.com.
Contact:
Strategic Wealth Partners Group, LLC
Gabrielle Wagor, (414) 359-1001
gwagor@stratwealth.com
DISCLOSURE STATEMENT
This article is intended for informational purposes only. The information published in this article is subject to change on a regular basis without notice. Information contained in this news release should not be relied upon as investment advice specific to the reader's investment objectives. Read our Full Disclosure Statement.