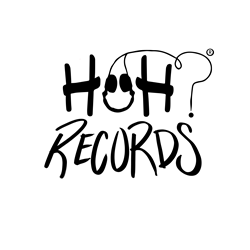 "Our mission is clear," says HavUHeard Founder, Jeff Thal. "To support, promote, and sell music from aspiring but anonymous artists that deserve to be seen and heard by the world."
SARASOTA, Fla. (PRWEB) December 02, 2021
Artist-empowering music label HavUHeard Records is preparing a slate of new singles by previously unknown singer-songwriters. The first, "Addicted to Butterflies," is by acoustic pop singer-songwriter Katy Stone. Following "Butterflies," will be "Too Sexy" by R&B/pop artist Eliana Belén, and shortly after, "Book of Tragedy" by Aurora Newcomb, a promising 15-year-old singer songwriter.
"Our mission is clear," says HavUHeard Founder, Jeff Thal. "To support, promote, and sell music from aspiring but anonymous artists that deserve to be seen and heard by the world."
Thal, a songwriter, producer, and professional drummer, founded HavUHeard Records (HUH) in 2014 to confront the closed-door policy of the music industry that too often keeps deserving but unknown independent artists off the radar of potential fans. Among the artists Thal's produced are a recent American Idol contestant and a Tampa Bay Talent Search winner.
HUH disrupts the traditionally exclusive music industry by re-writing its rules. First, artist contracts are non-exclusive with artist-friendly revenue splits. Second, the label's music streaming app, HUH? Radio, has many features that make it easy for artists and their audiences to connect. Users can explore new music by genre or follow suggestions from the Top Hits list and create a personalized playlist of favorite songs or artists. The app's innovative "Tip Jar" feature also lets fans pay artists directly for their music. For more information, visit https://www.huhradio.com/install.
The app also hosts listener-judged Battle of the Bands and Karaoke contests and gives fans a chance to record a shout out that announces the app every time it's opened on a user's device.
Committed to being a record label with a heart, HUH's efforts also extend to various children's charities through HavUHelped, Inc., a non-profit arm that donates money raised through concerts.
About HavUHeard Records (HUH)
Founded by songwriter, producer, and professional drummer, Jeff Thal, HUH is committed to promoting, supporting, and selling music by unsigned, independent bands. Through its charitable arm, HavUHelped, the company also supports various children's charities. In November 2019, HUH launched its music app, available at both the Apple App Store and Google Play.
CONTACT
Jeff Thal, Founder
HavUHeard Records
havuheardinc@gmail.com