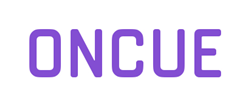 "I'm thrilled to announce our third annual Mover Summer Games," said Kate Dewald, CEO of Oncue. "We're excited to champion the unsung heroes of the moving business."
SAN FRANCISCO (PRWEB) June 16, 2022
Oncue, the leading software and booking service for the moving industry, announced today that it has launched the third annual Mover Summer Games, an online event where moving professionals can demonstrate their talents in a number of industry-related categories.
For the third consecutive year, Oncue is celebrating the impact that moving companies are having on local economies. With more than 15 million people expected to move each year, the core moving market is estimated to be worth roughly $60 billion and continues to grow.
As in previous years, professionals in the moving industry can enter the 2022 Mover Summer Games by submitting photographs of themselves and/or their crew in action in one of three categories: Stack That Truck, Show That Strength, and Flash That Style.
New for this year is a fourth category - Show You Care - which will recognize local moving companies who are making a significant impact on their local communities through involvement and charitable giving.
"I'm thrilled to announce our third annual Mover Summer Games," said Kate Dewald, CEO of Oncue. "Working in the moving industry is incredibly hard and important work, which is why we're excited to champion the unsung heroes of the moving business through the Games and showcase the skill, craftsmanship and attention to detail that goes into every local move."
Winners in each category will be selected by a judging panel of moving industry experts, including:

Travis Weathers, Founder & CEO of Rotate Digital, a website and SEO company that works exclusively with moving companies
Taylor Heideman, Mover Program Manager for Move for Hunger, a non-profit organization that mobilizes the relocation industry to fight hunger and reduce food waste
Kate Dewald, CEO of Oncue
The Games conclude at the Closing Ceremony scheduled for Thursday, August 11th. Prizes include up to $1,000, a prize pack of Oncue-branded merchandise and for one lucky winner, a Branding and SEO Growth Package valued at $18,000. This prize is sponsored by Rotate Digital and features a fully branded and customized website, professional photography, and hands-on SEO services for 4 months.
Entries can be submitted until 11:59 PST on Friday, July 22nd. For more information regarding the Mover Summer Games, follow our Facebook group at https://www.facebook.com/groups/mastersofmoving/.
About Oncue
Founded in 2018, Oncue was designed to bring trust and transparency to the moving industry. Its innovative technology and on-demand booking services help moving companies scale faster, work smarter, and build better futures. Oncue's approach to helping moving business owners grow is groundbreaking and saves each of its customers 28 working days a year on average – time they can reinvest elsewhere without giving up any control of their business. To learn more about Oncue visit https://www.oncue.co/