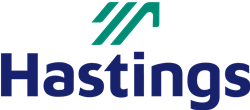 "We believe in our team, and in the business owners with whom we work. We hold the owners' work, expertise, and opinions in high regard."
BOSTON (PRWEB) October 05, 2022
Inc. announced its fourth annual Founder-Friendly Investors list, honoring the private equity and venture capital firms with the best track records of success backing entrepreneurs. Last year was the first that Inc. shifted focus from previous lists—which were called the Private Equity 50—and this year will continue the trend, including venture capital firms.
"Fully investing in an entrepreneur, and their innovative vision, involves far more than the financial investment. By developing relationships with and supporting entrepreneurs for the long-term, these private equity firms are more than investors, they're partners," says Scott Omelianuk, editor-in-chief of Inc. media.
For Ted Patton, Founder and Managing Director at Hastings Equity Partners, the relationship with founders and their employees is core to the firm's success. Joe Conlon, Managing Director at Hastings Equity, commented, "we seek to foster strong partnerships that can generate wins for everyone. Not only are we committed to our owner-operators and investors, but we are also committed to the employees and the mutual goals of each relationship we form. Above all, we believe in our team, and in the business owners with whom we work. We hold the owners' work, expertise, and opinions in high regard."
Hastings Equity, an honoree of Inc.'s 2022 Founder-Friendly Investors, recently completed the sale of Code Red Safety ("Code Red"), a leading provider of safety equipment and mission critical safety services and solutions to industrial facilities throughout the U.S. In 2019, Hastings partnered with Code Red founders Mike Miller and Rob Tepperman, and industry executive, Nick Mowbray, to recapitalize Code Red and acquire and integrate two strategic add-on acquisitions: Critical 2-Way Communications and Turnaround Logistics. The combination of the three companies resulted in a scaled operation that fills a void in the middle-market left by the consolidation of several competitors in prior years.
Over Hastings' three-year investment, Code Red underwent a period of substantial transformation with revenues increasing 30% and EBITDA doubling. During this time, Hastings expanded the capabilities of the business while maintaining a strong culture and adherence to core values established by the founders of Code Red. Hasting's partnership approach, operational focus, and boots on the ground mentality helped catapult this founder-led company into a powerhouse within the middle-market industrial safety services industry.
"[Hastings] showed us more potential than I ever thought I'd see—addressing the right aspects of our business and taking a hands-on approach without altering parts of the business which were performing well. They helped us find a great new CFO, a fantastic sales team and some very sharp consultants. I've never seen a team so involved and dedicated," says Mike Miller, founder of Code Red Safety.
To compile the list, Inc. went straight to the source: entrepreneurs who have sold to private equity and venture capital firms. Founders filled out a questionnaire about their experiences partnering with private equity and venture capital firms and shared data on how their portfolio companies have grown during these partnerships.
To see the complete list, go to: https://www.inc.com/founder-friendly-investors/2022
Introduced in 2019, the Founder-Friendly Private Equity Firms list quickly established itself as one of Inc.'s most resourceful franchises. It has become a go-to guide for entrepreneurs who want to grow their companies while retaining an ownership stake.
The October 2022 issue of Inc. magazine is available online now at https://www.inc.com/magazine and will be on newsstands beginning October 4, 2022.
About Inc.
The world's most trusted business-media brand, Inc. offers entrepreneurs the knowledge, tools, connections, and community they need to build great companies. Its award-winning multiplatform content reaches more than 50 million people each month across a variety of channels including websites, newsletters, social media, podcasts, and print. Its prestigious Inc. 5000 list, produced every year since 1982, analyzes company data to recognize the fastest-growing privately held businesses in the United States. The global recognition that comes with inclusion in the 5000 gives the founders of the best businesses an opportunity to engage with an exclusive community of their peers, and the credibility that helps them drive sales and recruit talent. The associated Inc. 5000 Conference is part of a highly acclaimed portfolio of bespoke events produced by Inc. For more information, visit http://www.inc.com.
About Hastings Equity Partners
Founded in 2004, Hastings Equity Partners is a lower middle-market private equity firm. Hastings invests first institutional capital in North American founder-led companies within the industrial and business services sectors, where it has deep operating and investing experience. As a preferred capital partner, Hastings seeks to empower businesses to reach their full potential. For almost two decades, the firm has formed long-term partnerships with entrepreneurs while utilizing a hands-on approach to help optimize operations, accelerate revenue growth, and significantly increase equity value. For more information, visit http://www.hastingsequity.com.