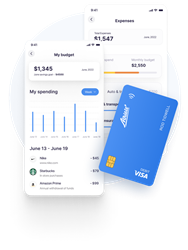 "Most athletes remain underbanked and lack the resources needed to maximize their earnings," said Mike Fingado, CEO of Athlete+.
CHICAGO (PRWEB) October 20, 2022
Today, Athlete+®, announced the opening of its financial fitness platform for athletes. That means Rob Gronkowski doesn't have to keep trying to join USAA like in the commercials. Instead, he can now join Athlete+, a neo-bank for current and former athletes making banking and financial education universally accessible through education, technology, and automation.
"In the US, professional athletes signed contracts worth nearly $22 billion last year, and college athletes signed nearly $500 million in name, image, and likeness (NIL) deals. Yet, most athletes remain underbanked and lack the resources needed to maximize their earnings," said Mike Fingado, CEO of Athlete+. "It is a disservice to athletes that [according to the NCAA], 60 percent of college athletes did not receive any financial literacy education during high school or college orientation."
Athlete+ provides real-time feedback on spending habits, along with easy-to-comprehend financial education snippets through its mobile-first banking app and exclusive debit card. In addition, members can earn extra cash by reaching savings goals, passing personal finance quizzes, and opting into automated NIL endorsement deals powered by the Athlete+ NIL Score®.
"As athletes gain access to new revenue-generating channels, it will become imperative for athletic departments to augment existing financial literacy programs, and we can help them do just that," said Brian Dzingai, CFO of Athlete+. "We've repeatedly seen that without basic financial literacy, student-athletes, managing different sources of income and how they use it, are at risk of increased stress and anxiety levels that can negatively impact their long-term financial wellness."
Co-founders Mike Fingado and Brian Dzingai, OLY, both former athletes, landed on the idea of a bank for athletes after consulting thousands of athletes through Athletepreneur®, an athlete-centric business network they previously founded together. They discovered that most athletes do not trust or fit into the traditional financial system due to socioeconomic factors, a sentiment that athletic departments and coaches have echoed.
"If you're from a marginalized group shut out of the educational system or the finance system, how do you ever learn to create wealth, generate wealth, and later preserve wealth?" said John Beam, Athletic Director at Oakland's Laney College
Unlike traditional banking products, Athlete+ is athlete-driven and mission-focused, building trust in banking within the community to empower these customers to succeed financially on and off the field.
"The financial industry and society continue to underestimate many demographics and communities, particularly Black America," said Brian Dzingai, CFO of Athlete+. "However, Athlete+ uses diverse backgrounds, experiences, and viewpoints to give us an edge in everything we do."
Athletes at more than 40 colleges from Division 1 to Division 3, Power5 Conferences, and HBCUs have already joined the waitlist and taken the Athlete+ financial literacy quiz and NIL Score® assessment. Even former professional athletes from the NFL, MLB, and other leagues have shown a keen interest in the financial fitness products of Athlete+.
"Our products are purposefully tiered so that we can support athletes at all levels of their athletic and financial journey, from the high school prep athlete to the retired Super Bowl Champion," said Mike Fingado, CEO of Athlete+.
Athlete+ has opened up a Community Round of funding through a partnership with Wefunder so that the athlete community and sports fans can participate in the company's upside as it seeks to become a name brand in the world of sports and finance. The Wefunder campaign page is now live at https://wefunder.com/athleteplus.
The company has assembled a leadership team with extensive experience in tech, financial services, and sports media at Deloitte, ESPN, Uber, Visa, JP Morgan, and Amazon. Athlete+ CEO, Mike Fingado, is also an early investor in other notable fintech startups such as Mercury, Albert, and Alto.
About Athlete+
Athlete+, the financial fitness company, is on a mission to build equitable finance and monetization products that level the playing field for all athletes. Athlete+ provides a debit card and spending account, helps athletes bank, budget, find work, build credit, and automate name, image, and likeness (NIL) deal flow. For more information, visit http://www.athleteplus.com.
Athlete+ is a financial technology company, not a bank. Banking services provided by Evolve Bank & Trust®; Member FDIC.
Contacts
Mike Fingado, Athlete+
contact@athleteplus.com | 415.603.0336