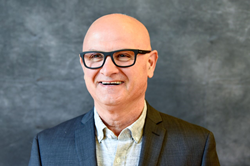 "We're excited to bring a better-for-you option to the Rubs category. Spicely Organics®' Conscious Cooking™ line of Rubs are flavorful signature blends – made with organic herbs and spices, free of sugar and salt, so you can create healthy and great tasting meals your family will love."
FREMONT, Calif. (PRWEB) November 29, 2022
Spicely Organics®, maker of certified organic spices, herbs, and seasonings, today announced that its new Conscious Cooking™ line of Sugar- and Salt-Free Spice Rubs are now available in select Kroger grocery retail banners: King Soopers, Ralphs, and Quality Food Centers.
Spicely Organics Conscious Cooking Rubs are made with a rich blend of organic herbs and spices, so any cook, grillmaster or pitmaster can create healthy and great tasting meals everyone will love. As part of Spicely's commitment to the health of its consumers, each Rub is certified organic, certified gluten free, non-GMO project verified, certified OU kosher, certified vegan, sugar-free, and salt-free.
Spicely Organics' Conscious Cooking Rubs line includes the following nine signature blends: Cajun Chicken, Chesapeake Bay Style Crab & Shrimp, Garlic & Pepper Canadian Style Steak, Jamaican Jerk Style Chicken, Lemon Herb Rotisserie Chicken, Lemon Pepper Steakhouse, Steakhouse Burger, Tangy & Smoky BBQ Chicken, and Tangy & Smoky Salmon.
"We're excited to bring a better-for-you option to the Rubs category. Spicely Organics®' Conscious Cooking™ line of Rubs are flavorful signature blends – made with organic herbs and spices, free of sugar and salt, so you can create healthy and great tasting meals your family will love," said Spicely Organics founder and CEO, Bijan Chansari, who developed the new product line.
About Spicely Organics
Spicely Organics®, established in 2002 and based in Fremont, California, is the better-for-you spice company. With a category leading portfolio of 213+ third-party certified items (USDA Organic, Project Non-GMO Verified, Gluten Free Certified Organization, BeVeg Vegan Certified, Orthodox Union Kosher Certified), clean ingredients, and gluten-free facilities in the USA powered with 100% renewable energy, Spicely Organics is passionate about nurturing your family with the purest spices the world offers while cherishing the environment.
For more information about Spicely Organics visit: http://www.spicely.com
Media Contact:
Jason Prziborowski, (510) 279-1706 x1032
jason@spicely.com