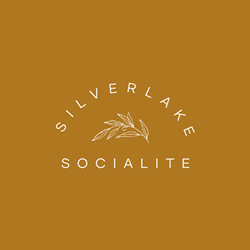 "I feel fortunate to have the opportunity to channel my artistic expression through charcuterie design and help hosts and hostesses create an elevated culinary experience for their guests!"
LOS ANGELES (PRWEB) December 20, 2022
Lauren Delp, charcuterie board designer and founder of Silverlake Socialite, will award $840 in Osetra caviar to the best holiday charcuterie board in the country. The Los Angeles-based company is known for its unique and artistic take on the classic charcuterie board and has garnered a celebrity and cult-like following.
Silverlake Socialite knows they're not the only foodies hard at work during the holiday season. As a way to promote the art of the well-designed charcuterie board and recognize the work of skilled party hosts and charcuterie lovers everywhere, Lauren and her team will carefully review submissions and enlist the public to select a winner for The Most Stunning Charcuterie Board 2022.
Contest participants will post a photo of their holiday charcuterie board to Instagram by December 25, 2022, tagging @silverlakesocialite and three other people. The three finalists will be announced on December 26, 2022, and voting will be opened up to the public. The winner will receive $840 worth of caviar delivered to their door by New Year's Eve.
Delp shares, "I feel fortunate to have the opportunity to channel my artistic expression through charcuterie design and help hosts and hostesses create an elevated culinary experience for their guests!"
Find full rules Instagram for the charcuterie contest.
About Silverlake Socialite
Founded by charcuterie pro Lauren Delp, a mother of two and former Account Director for Apple, Silverlake Socialite designs abundant food boards and custom grazing tables for parties and private events in and around Los Angeles.
Delp had the opportunity to compete on the Cooking Channel's "Amazing Graze" and has had the pleasure of working with corporations such as Universal Pictures, Netflix, Ciroc, Nickelodeon, Apple, and more. Favored by event planners and celebrity clients across the region, Silverlake Socialite has been featured in Martha Stewart, Better Homes and Gardens, Food Network Magazine, BuzzFeed, and on Bravo.
To learn more about Silverlake Socialite, visit the company website. Find full rules Instagram for the charcuterie contest, and follow Silverlake Socialite on Instagram and TikTok.
# # #