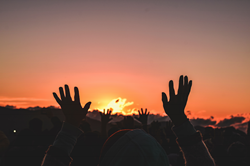 "There is still a long path ahead in our collaboration with the indigenous peoples of the Capitanía del Bajo Isoso before we meet all our objectives but every single journey starts with that first step we took in March this year"Julio Montenegro
SANTA CRUZ, Bolivia (PRWEB) December 28, 2022
1. Protection of 20,5 Million Acres of Wild Bolivian Forest
As part of its efforts to address global warming, Bluegrace Energy started the Adopt a Forest campaign, with the main goal of protecting as much of the Bolivian forests as possible, as well as its local communities and biodiversity. "The project has been so successful, that we now account for 20,5 million acres of Bolivian forests," says Julio Montenegro, Bluegrace Energy president for Latin American business.
The first 11 million acres were negotiated in March through a collaboration agreement for the administration and certification of forest management plans for conservation and restoration.
The idea is simple – backed-up by those forest lands, Bluegrace Energy issues Carbon Bonds, which are then exchanged for cash funds. The new resources are strategically allocated to improve and develop the indigenous communities of the forests. This way, by adopting a forest Bluegrace Energy empowers the indigenous communities that can help keep the forests save, which will in turn help us all mitigate the global warming and protect the environment and its biodiversity.
2. Collaboration With CIDOB
In September this year, Bluegrace Energy signed an inter-institutional cooperation framework agreement with CIDOB (the Confederation of Nations and Indigenous Peoples of the Chaco, East and Amazon of Bolivia), which is constituted by the 34 indigenous peoples that inhabit the entire Lowlands region, that is, 7 of the 9 Departments that make up Bolivia (Santa Cruz, Pando, Tarija, Chuquisaca, Cochabamba Tropics and North of La Paz). As representatives of the different indigenous communities, CIDOB is the best suited to assist our team on designing the specifics of each of our projects.
CIDOB, whose accreditation is recorded in the election act of the Great National Assembly of Indigenous Nations and Peoples of Bolivia held in San Borja – Beni on March 14, 2021, is legally represented by Mr Justo Molina Barrancos, as President, and Mr Rosendo Alpiri Nomine, as Vice-President.
3. Food Deliveries To The Indigenous Communities
As part of our commitment to improve the living conditions of the indigenous peoples of Bolivia and improve their relation with the nature around them, Bluegrace Energy's strategy is both, short-term and long-term. Essentially, because we know it takes time for our ideas and projects to bring the desired benefits, we are committed to give additional support to the communities involved until that happens. And we do that in the form of deliveries via trucks that transport tonnes of food to be distributed among the indigenous families.
The first delivery of 2022 was in early May, with two food trucks loaded with supplies intended to feed 1,000 indigenous families in the Bolivian region of Bajo Isoso, which was followed by deliveries in San Antonio de Lomerío and Charagua.Bolivia has one of the highest levels of extreme poverty in Latin America, and indigenous people, who are the poorest and most vulnerable population in Bolivia, represent approximately 65% of the country's estimated 11.2 million people.
"At least these families won't have to worry about food for a while," notes Mr Montenegro.
The next food delivery is being scheduled for the beginning of January 2023.
4. Meeting With Indigenous Communities' Representatives
Yesterday, 20th December, our team in Bolivia led by Montenegro and Nelson Pineda met with Rosendo Alpire (CIDOB vicepresident – Federation of Indigenous Peoples of the East, Chaco and Bolivian Amazonia), Marco Antonio García Justiniano (Cacique CBI – Capitania del Bajo Isoso), Porfirio López Méndez (Second Cacique CBI – Capitania del Bajo Isoso), Juan Carlos Pesoa (President of Los Jaguares – indigenous firefighters group) and Diego Barbery (Vicepresident of Los Jaguares – indigenous firefighters group) in Santa Cruz de la Sierra, Bolivia, to discuss the status on the above mentioned points and to thank the Bluegrace Energy team for the hard work they have been doing in coordination with their representative authorities.
The representatives of each group acknowledged that Bluegrace Energy's ongoing projects involving the empowerment of these indigenous communities are of great magnitude and responsibility, and the procedures regarding the channeling of resources are extremely complicated and bureaucratic, limiting immensely their access to them. It is for this reason, that they do not only appreciate Bluegrace Energy's support but also put at our team's disposal all the tools and collaboration they can, both organic and political, to advance towards the common objective of the development and progress of their peoples.
5. Collaboration With Capitanía Del Bajo Isoso
For starters, our collaboration agreements with the indigenous region of Capitanía del Bajo Isoso have just been ratified by its representatives through a heartfelt letter that you can find in the media below, along with its translation into English.
As you might still remember, this collaboration agreements focus on the administration and certification of this region's forest management plans for the conservation and restoration.
"It is always pleasant to see that one's hard work is not for nothing, but that its objectives are being met", commented Mr Montenegro. "There is still a long path ahead in our collaboration with the indigenous peoples of the Capitanía del Bajo Isoso before we meet all our objectives but every single journey starts with that first step we took in March this year."
6. Collaboration With Los Jaguares
Back in May 2022, our Bluegrace Energy team in Bolivia, led by Montenegro, made a delivery of water at the headquarters of the forest fire brigade of Chiquitania – Los Jaguares, as part of our "Adopt a Forest" campaign. Los Jaguares are the forest's last line of defence against fire; its members are indigenous voluntaries who are willing to risk their lives to fight the numerous wildfires affecting the area every year, ever increasing in number as a result of climate change.
Recognising their crucial importance to protecting the Bolivian forests, Bluegrace Energy took a new step forward on their commitment to the indigenous communities by providing Los Jaguares with new and improved equipment, such as fireproof helmets, neck protectors, jackets, trousers, etc., and tools, such as axes, cameras, walkie talkies, water bags, etc.
In addition, Bluegrace Energy will also provide the resources required to carry out the first training programme to the new Los Jaguares voluntaries. To this end, we will be sending to their offices laptops and projectors.
"We are proud with what we have achieved so far in Bolivia, for its peoples and its forests, and look forward to see what 2023 will bring for us all" concluded Montenegro.