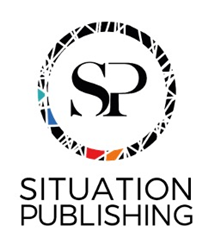 "It is a time of transition for systems coverage as more organizations reconsider their on-prem IT infrastructure"
SAN FRANCISCO (PRWEB) May 04, 2022
Situation Publishing reaches more than 40 million global readers with its portfolio of technology news and analysis publications, including The Register, The Next Platform, Blocks and Files, DevClass, and a growing list of worldwide events. Continued growth has led to the appointment of Tobias Mann as Systems Editor of The Register.
Mann's reporting background stretches to newspaper writing and a wide variety of in-depth technology analysis. In his previous role as an editor at SDxCentral, he covered a sprawling range of topics from data centers and service providers, to switching, routing, and optics, to SD-WAN and emerging network security tech including secure access service edge (SASE) and security service edge (SSE).
He also established the publication as a trusted source for semiconductor coverage with breaking news, industry analysis, and executive interviews.
In his role with Situation Publishing, Mann will cover for The Register the broad ecosystem of software and hardware vendors, service providers, and OEMs from which data centers — private, colocated, or cloud — are built and operated.
"I can't imagine a better place to pursue that dream than among the storied journalists at The Register," Mann said. "The world is changing. The cloud, software-defined this and that, and everything-as-a-service may grab the headlines, but these abstractions have to run on something. I believe the complex systems underpinning these buzz-worthy technologies remain just as, if not more, relevant today than ever."
"We are delighted Tobias is joining us to strengthen our coverage of enterprise systems and architecture," said Chris Williams, Editor in Chief, Situation Publishing. "With a wealth of experience from newsprint to online reporting, Tobias' journalism is informed, fair, and clear, and will be invaluable to our audience."
"It is a time of transition for systems coverage as more organizations reconsider their on-prem IT infrastructure," said Nicole Hemsoth, Deputy Editor in Chief, Situation Publishing (and before, co-founder of The Next Platform). "We are glad to have Tobias as our eye in the sky, tracking what's happening with on-prem hardware and systems software while at the same time, keeping a keen eye on how cloud adoption, use, and management is evolving."
Tobias Mann, Systems Editor at The Register can be reached at tobias.mann@sitpub.com.
About Situation Publishing
Situation Publishing is a leading global force in B2B technology publishing headquartered in London with offices in San Francisco, Boston, Sydney and Singapore.
Situation Publishing operates a growing portfolio of titles and events, including The Register, DevClass and the Next Platform, which serve the global enterprise technology community.
Situation Publishing works with the world's leading technology businesses to shape and deliver against their marketing objectives. Our services span account-based marketing, go to market content solutions, demand generation, data driven display advertising and live events.