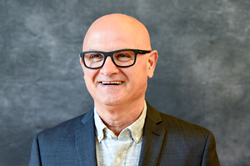 Since leading Spicely Organics to invest in its Organic Certification 15 years ago, my commitment to produce items free of synthetic chemicals, radiation, and GMOs is as strong as ever. Just 100% USDA Organic-Certified flavor – good for you, good for your family, and good for the planet.
FREMONT, Calif. (PRWEB) May 16, 2022
Spicely Organics®, the better-for-you spice company, today announced it sourced nearly 1.3 million pounds of organic herbs & spices in 2021, a 385% increase from 3 years ago. This continued increase supports organic farmers' ongoing investment in growing the world's purest herbs and spices.
As part of the company's mission, Spicely Organics believes in sharing quality organic products that consumers can enjoy with confidence. The company is passionate about nurturing families with the purest spices the world offers while cherishing the environment.
Spicely Organics committed to an organic future 15 years ago when it received its Organic Certification to fulfill its mission – long before it was trendy. Now organic is a leading, better-for-you trend. Specifically, organic food sales in the U.S. reached a new high in 2021 (Organic Trade Association). Additionally, consumers stated that the top reason for buying organic centers around the perception of it being safer for them and their families.
To source its category-leading portfolio of 240 USDA Organic-Certified items to meet consumer needs, Spicely Organics searches for the best the global organic farmer community offers. Whether it is Green Cardamom from Guatemala, Saffron from Spain, or Turmeric from India, Spicely Organics searches for authentic organic herbs and spices that meet its rigorous taste profile, and then produces everything at their gluten-free facility in Fremont, California.
"Since leading the company to invest in its Organic Certification 15 years ago, my commitment to produce items free of synthetic chemicals, radiation, and GMOs is as strong as ever," Spicely Organics® founder and CEO Bijan Chansari said. "Just 100% USDA Organic-Certified flavor – good for you, good for your family, and good for the planet. Spicely Organics is proud to continually source organic to nourish families nationwide and further cement consumer trust in our brand."
About Spicely Organics
Spicely Organics®, established in 2002 and based in Fremont, California, is the better-for-you spice company. With a category leading portfolio of 240+ third-party certified items (USDA Organic, Project Non-GMO Verified, Gluten Free Certified Organization, Orthodox Union Kosher Certified), clean ingredients, and gluten-free facilities in the USA, Spicely Organics is passionate about nurturing your family with the purest spices the world offers while cherishing the environment.
For more information about Spicely Organics visit: http://www.spicely.com
Media Contact:
Jason Prziborowski, (510) 279-1706 x1032
jason@spicely.com