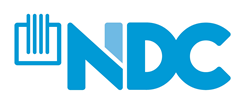 "The Community Impact Loan Fund aims to give minority-owned businesses access to loans and aligns with our goal to enhance the County's economic development in innovative ways. I encourage our local small business community to take advantage of this special opportunity." - County Executive Budish
CLEVELAND (PRWEB) May 19, 2022
Small Business owners can now apply for loans of up to $100,000 through the Community Impact Loan Fund-Cuyahoga County (CILFCC). The fund is a partnership with Cuyahoga County aimed to help minority and women-owned small businesses expand with equipment purchases and working capital. The goal is to support businesses impacted by the disruptions of the COVID-19 pandemic.
"Cuyahoga County is very lucky to have such a diverse grove of small businesses for residents and visitors alike. Unfortunately, some minority-owned businesses suffer discrimination in lending practices, and are therefore unable to access capital to help their business grow and thrive," said Cuyahoga County Executive Armond Budish. "The Community Impact Loan Fund aims to give minority-owned businesses access to loans and aligns with our goal to enhance the County's economic development in innovative ways. I encourage our local small business community to take advantage of this special opportunity."
Interested applicants should apply online at https://ndconline.org/cilf-loan/ and, if they qualify, NDC will assist the business owner through the application process and provide business support throughout the life of the loan.
"NDC is excited about the launch of CILFCC and our continued 16+ year partnership with Cuyahoga County," said Ann Finnegan, President of NDC Small Business Lending. "The support from Cuyahoga County has allowed NDC to create a unique loan program, where we can become a true partner in the local economic development ecosystem and reach the small businesses that need us most."
The County is putting in $600,000, which leverages another $810,000 from NDC.
For more information and to apply; visit https://ndconline.org/small-business-lending/cilfpcc/ or contact B. Fae Harris at c-bfharris@ndconline.org