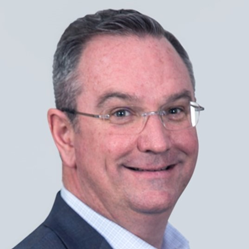 "All the pieces are in place to combine Binary Defense's innovative security solutions and services with my go-to-market leadership and experience. Exciting times are ahead." - Bob Meindl
CLEVELAND (PRWEB) May 23, 2022
Binary Defense, a leading Managed Detection and Response (MDR) software developer and managed security services provider, today announced that well-known cybersecurity expert, Bob Meindl, has joined the company as the new Chief Executive Officer (CEO). Meindl has successfully guided the strategic growth of midsize and enterprise cybersecurity companies and brings a wealth of industry experience, a proven playbook of business practices, and in-depth technical knowledge to Binary Defense. He replaces charismatic CEO and co-founder, Mike Valentine, who will remain at Binary Defense as Chairman of the Board.
"Bob has a significant and consistent track record of developing and scaling of world-class, high-velocity cybersecurity businesses," said Valentine. "He is known for his unique ability to architect, implement, and operate sophisticated cybersecurity solutions, services, industry relationships, and partnerships. From our first conversation, I knew Bob was a fit to lead us into our next phase of growth and he seamlessly aligns with our Binary Defense culture, mission, and values."
Meindl most recently served as Executive Vice President & Head of North American Cyber Security Practice at Capgemini and currently operates on the Advisory Boards of cybersecurity organizations such as PacketViper and Anomali. Prior to that, he held senior executive positions at cybersecurity leaders Leidos Cyber and Lockheed Martin Commercial Cyber. In his executive roles there, he led the comprehensive growth strategy responsible for substantial and swift market penetration, bottom-line outcomes, and value creation. At every stage of his career, Meindl has established himself as a passionate cybersecurity visionary adept at building businesses and driving explosive expansion.
"Binary Defense has been on my radar because of their reputation for delivering the industry's best threat detections and exceptional security operations support. When Forrester recognized their MDR solution as a category leader alongside other industry giants such as CrowdStrike, I knew there was something special happening with this team and I wanted to be a part of it," said Meindl. "All the pieces are in place to combine Binary Defense's innovative security solutions and services with my go-to-market leadership and experience. Exciting times are ahead."
About Binary Defense
Binary Defense is a managed security services provider and software developer with leading cybersecurity solutions that include SOC-as-a-Service, Managed Detection & Response, Security Information & Event Management, Threat Hunting and Counterintelligence. The company demonstrates conclusive proof of superior capabilities in detecting intruder activity and this rapid detection paired with expert analysis and response decreases cyber risk for businesses.
Binary Defense believes their unique approach resolves infosec's biggest challenges such as limited in-house security expertise, lack of cutting-edge resources and the significant budgetary and time investment required to ensure protection from today's threats. With their human-driven, technology-assisted approach, Binary Defense provides their clients with immediate protection and visibility, combating and stopping the next generation of cyberattacks that their business faces. The company acts as a security force multiplier and becomes a trusted extension of the client's team. This collaboration and partnership stand out as key elements behind its service delivery to ensure that security practitioners have what they need to quickly detect, investigate, and respond to security incidents.
Follow Binary Defense: Twitter, LinkedIn, and Facebook.
The company is headquartered in Stow, Ohio at 600 Alpha Parkway. For more information, please contact, David White, VP of Marketing, at David.White@binarydefense.com.