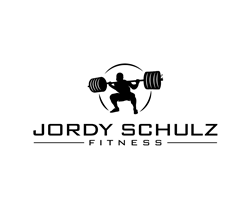 EDMONTON, Alberta (PRWEB) May 27, 2022
Edmonton-based fitness trainer Jordy Schulz has personally experienced both ends of the weight spectrum. Years ago, he was gaunt and unhealthy, relying on various substances to get him through the day. After kicking those bad habits, he then found himself on the other end of the spectrum—overweight and lacking energy and motivation. But now, after finding newfound balance in his life through a commitment to healthier living, he is sharing his journey and fitness industry expertise to help others to achieve their best selves with his one-on-one personal training services through his new business Jordy Schulz Fitness.
Schulz has been candid about his journey on social media. He shares updates across his accounts about his own fitness progress and the challenges he faces, which has earned him nearly 30,000 followers on Instagram. He has also shared his journey of becoming a certified trainer with his audience. And since recently achieving his certification as a personal trainer, he has worked to build a base of clients interested in taking charge of their health through one-on-one fitness training.
Until recently, Schulz has mainly attracted clientele through his social media channels. But as he looks to scale his business, he is also building a website for his brand, Jordy Schulz Fitness, to reach more people who want to live a fuller, healthier life. Whether clients want to lose weight, build muscle, or simply improve their quality of life, Schulz helps them achieve their goals through customized training programs.
"Getting into a gym routine and making other healthy lifestyle changes can be intimidating. I know from personal experience," said Schulz. "I aim to make going to the gym or incorporating a fitness routine less intimidating to those who may be new to the fitness world. But I also work with seasoned athletes who are looking to ramp up their results through calisthenics or weightlifting, too. I invite anyone looking for a new physical challenge to reach out and enjoy the benefits of one-on-one training."
To learn more about Jordy Schulz Fitness, follow Schulz on Instagram or visit https://jordyschulz.ca/.