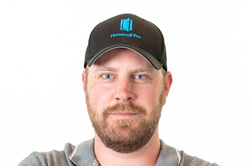 "Housecall Pro for Education was a natural next step for us to take. Through this program, future Pros can get a head start on a lucrative career by familiarizing themselves with technology that will no doubt play a big role in their success."
SAN DIEGO (PRWEB) June 07, 2022
Housecall Pro®, the software platform trusted by over 25,000 home service companies to run their businesses, recently began onboarding trade school programs by providing its software to instructors and students.
Housecall Pro for Education was launched in January 2022 with the goal of simplifying skilled trades tasks and lab work in the classroom. Instructors can streamline their class and teach students the digital tools that over 100,000 technicians use daily in the field.
Through the program framework, created by Housecall Pro in collaboration with the instructors, student participants can familiarize themselves with digital tools before they even set foot into the field. This experience is an advantage when they enter the home service business industry and also helps simplify communication between teachers and students. The program is free of charge.
By using Housecall Pro's software, instructors can dispatch student tasks as jobs, students complete work like technicians, and the work is reviewed and progress is tracked by the software. This will allow instructors and students to better communicate with one another as well as keep track of hands-on assignments. If a student gets stuck or has trouble on a particular assignment, the instructor can see exactly where they are in the process.
"We support the Pros every day, and we know how important it is to inspire and encourage the next generation of America's skilled tradespeople too," said Housecall Pro Co-founder Roland Ligtenberg. "Housecall Pro for Education was a natural next step for us to take. Through this program, future Pros can get a head start on a lucrative career by familiarizing themselves with technology that will no doubt play a big role in their success."
Learn how Housecall Pro for Education can work for you.
About Housecall Pro
Housecall Pro is a top-rated business solution that helps home service professionals save time, sell bigger jobs, and provide best-in-class service. With easy-to-use tools for scheduling, dispatching, payments, and more, Housecall Pro enables Pros to manage every aspect of their business all in one place. The platform is available through a mobile app and web portal for Pros across the United States and Canada. Founded in 2013, Housecall Pro has been Championing Pros to Success through ever-improving product solutions and strong community support for over eight years.