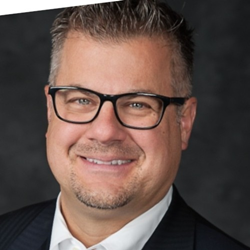 I'm excited to be part of Miru as we continue to shake up the industry and surprise our competitors with our products, patented processes, and unique go-to-market strategies.
Vancouver, BC (PRWEB) August 16, 2022
Miru Smart Technologies (Miru), a developer of next-generation electrochromic windows (eWindows), today announced that Joseph Arcadi has joined the company as VP of Innovation. In his key role on the Miru Leadership Team, Joe will be responsible for initial strategic partnership programs as well as development and execution of Miru's commercial launch and go-to-market strategy.
"Innovation is at the heart of everything we do at Miru, and having a leader as seasoned and well-respected in the building and glass industries as Joe, reinforces our commitment to continuous improvement and growth," says Curtis Berlinguette, Founder and CEO, Miru Smart Technologies. "Joe has extensive, first-hand knowledge on the buy side of this market and brings that customer-centric lens to our R&D, brand and commercialization efforts."
With a career spanning nearly three decades, Joe has established himself as an exceptional business and thought leader in building products and construction innovation. Prior to joining Miru, Joe held executive roles at several leading construction and building companies including three and a half years overseeing Business Development and Innovation at Anderson Corporation, a multi-billion dollar windows and doors producer. Joe also spent nearly two decades in various leadership roles at Owens Corning, a Fortune 500 global company.
"I've followed Miru's progress closely over the last few years. What they've accomplished by scaling an electrochromic window in just under two years is simply incredible—and a testament to the excellence and execution of Curtis and his team," said Joe Arcadi. 'I'm excited to be part of Miru as we continue to shake up the industry and surprise our competitors with our products, patented processes, and unique go-to-market strategies."
Berlinguette added, "The recent passing of the Dynamic Glass Act, which includes a 30% tax credit, combined with ever-increasing building regulations means the need and opportunity for smart windows has never been greater. We are delighted to have Joe join the team as we ramp our production and operations to meet this demand."
About Miru Smart Technologies
Miru Smart Technologies is developing next-generation electrochromic window solutions for the residential, commercial and automotive markets. Miru is disrupting the way eWindows are produced and distributed, with a patented process that lowers costs, improves performance and significantly reduces carbon emissions—enhancing the well-being of people and our planet. Miru imagines a world where windows expand your view and keep you connected to your community and the world around you. Learn more at mirucorp.com
Media Contact:
Megan Verchere
m.verchere@mirucorp.com
604-761-3946