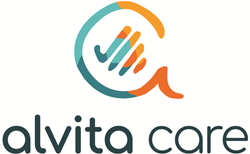 Having experienced the need for home care within my own family, and the difficulties associated with finding quality care, I have a deep sense of appreciation for the operations associated with care and the caregivers and nurses that make Alvita Care best-in-class
NEW YORK (PRWEB) September 07, 2022
Alvita Care, a leading home care agency servicing New York and New Jersey, is pleased to announce that Moshe Zaghi has joined the Company as President effective, September 7, 2022.
In this newly created role, Mr. Zaghi will take primary responsibility for accelerating the Company's operational performance and leading the Company's transformative growth initiatives. "We are proud to have attracted the talent that Moshe brings to Alvita Care. He has the financial acumen and operational experience of successfully scaling high-touch businesses with a heavy focus on care. He joins Alvita Care at a critical juncture as we prepare to grow and scale aggressively," said Alvita Care's Founder and Chief Executive Officer, Tracy Ongena.
Mr. Zaghi brings several years of valuable professional experience within the field of healthcare and strategy consulting. Prior to joining Alvita Care, Mr. Zaghi served as Chief Financial Officer of Optima Dermatology Partners, an Alpine Investors portfolio company, where he had the opportunity to integrate, centralize, and professionalize Optima's infrastructure, financial reporting, data visibility, and business processes to support rapid growth. During his time at Optima, the company doubled its geographic footprint, successfully entered eight new markets, and more than doubled its provider headcount, all while maintaining industry-leading patient satisfaction scores.
"Joining Alvita Care is more than a job for me. Having experienced the need for home care within my own family, and the difficulties associated with finding quality care, I have a deep sense of appreciation for the operations associated with care and the caregivers and nurses that make Alvita Care best-in-class," said Mr. Zaghi.
"Mr. Zaghi's success in scaling and professionalizing Optima will be a key factor as we build a team that can propel Alvita Care to its next phase of growth," noted Ms. Ongena.
Prior to joining Optima, Mr. Zaghi was a Senior Manager at Bain & Company, a global management consulting firm, where he advised a range of healthcare, retail, technology services, and utility clients on growth strategy and performance improvement.
Mr. Zaghi holds an MBA from Stanford Graduate School of Business, where he graduated as an Arjay Miller Scholar, and a JD from Yale Law School. He graduated from Yeshiva University as valedictorian of the Sy Syms School of Business with a B.S. in Accounting.
About Alvita Care
Alvita Care is a leading, licensed home care agency (LHCSA) in New York and New Jersey that provides best-in-class Home Care, Private Duty Nursing, Care Management, and Bedside Care. The Alvita Care team comprises highly skilled and trained clinical professionals, including Registered Nurses, Certified Home Health Aides, Certified Nursing Assistants, Care Managers, and Care Coordinators – all taking a client-centered approach. Alvita Care provides customized care plans for each client's needs, so the family members of our clients can rest assured knowing their loved ones are safe and receiving quality care. Alvita Care has earned The Gold Seal of Approval® from The Joint Commission®.
To learn more, visit alvitacare.com