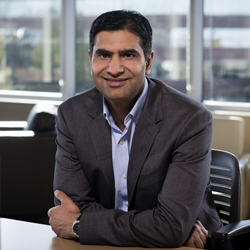 Our strategic realignment is focused on recruiting qualified new partners in our current markets and in new cities.
ATLANTA (PRWEB) January 31, 2023
TechCXO®, a pioneer and leading provider of industry-relevant, part-time, fractional and interim executives and teams, today announced that it has named new regional leadership. Effective immediately the following partners will be leading these regions as Managing Partners:
Central U.S. – Viraj Parikh (bio), who has served as TechCXO's Managing Partner for Nashville since the firm began operations there in 2017, will now lead the firm's Central Region, which includes Austin, Dallas, Chicago/Great Lakes, and Nashville. Additionally, Viraj will be leading the firm's recruiting and outreach efforts in cities of interest which include Cleveland, Ohio; Columbus, Ohio; Detroit, Michigan; Houston, Texas; and Indianapolis, Indiana. TechCXO now ranks as a Top 10 Management Consulting Firm, according to Nashville Business Journal.
Mid-Atlantic – Jim Corr (bio), who has led TechCXO's operations in Philadelphia since joining the firm in 2021, is an accomplished CFO with 30 years of financial management experience. Jim will now add North Carolina cities to his responsibilities with an emphasis on Charlotte and Research Triangle Park. Jim will also lead TechCXO in metro Washington, D.C.
TechCXO will continue to be led in Boston by Chris Thomajan (bio), and in New York by Ted Stone (bio). In Atlanta, TechCXO's headquarters, Kent Elmer (bio) remains firm-wide Managing Partner; Mike Casey (bio), TechCXO's co-founder, now leads TechCXO's Finance & Operations Practice, and Paul Sansone (bio) leads outreach in metro Atlanta.
TechCXO has increased revenue every year since its inception in 2003. The firm was also on the Inc. 5000 list of the nation's fastest-growing private companies for 13 straight years.
"Our strategic realignment is focused on recruiting qualified new partners in our current markets and in new cities," said Kent Elmer, TechCXO's Managing Partner. "Viraj has done a terrific job growing our Nashville presence, and we're excited about his plans for the middle of the country. Jim Corr took the reins in Philadelphia and immediately began expanding our network and influence, which he is sure to do as he assumes leadership in D.C. and Carolina."