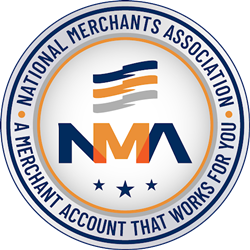 "This case goes beyond the National Merchants Association. I aim to put an end to the alleged toxicity, bullying and harassment that encompasses this industry and network of executives." - Heather Altepeter, CEO, owner and founder
LAS VEGAS (PRWEB) February 10, 2023
Today, National Merchants Association ("NMA" or "Plaintiff"), an innovative FinTech company, pro-business advocate and payments acquirer transforming the financial services industry, announced a new suit filing and direction for its legal strategy against its suit against Commercial Bank of California, a California chartered bank ("Defendant"). The new case was recently filed in the Superior Court of California, Los Angeles County, California, case number 22STCV29610 and stems from a prior legal action that was dismissed without prejudice (Los Angeles County, California, case number 21STCV44674 and JAMS Reference No. 1210038694).
This shift in legal strategy is fueled by CBC's alleged illegal and dishonest behavior as well as the alleged overarching tone of bullying in the payments and finance industry, specifically involving Ms. Houri Vartanian Simon, Mr. Ash Patel, and other members of the bank.
"We've been able to demonstrate our ongoing case successfully, however, after going through several weeks of depositions and preparing for the trial, we are positive we have more to support our existing case and legal approach," said Heather Altepeter, CEO, owner and founder of National Merchants Association. "This case goes beyond the National Merchants Association. I aim to put an end to the alleged toxicity, bullying and harassment that encompasses this industry and network of executives."
The current case against Commercial Bank of California is for for various alleged violations, including:

Breach of the Contract
Rescission
Intentional Interference with Prospective Economic Relations
Negligent Interference with Prospective Economic Relations
Fraudulent Inducement Re the Amended and Restated Merchant Marketing and Processing Agreement
Conspiracy to Commit Fraud
Fraudulent and Unfair Business Practices Pursuant to Business & Professions Code Section 17200, et seq.
"In light of the new evidence obtained during discovery, we have a much stronger case with this action, and can have a bigger, industry-wide impact by setting our sights on the alleged anguish and bullying the organization (CBC) condones," said James Huber, NMA's Attorney at Global Legal Law Firm.
National Merchants Association will announce updates as existing state court action proceeds. For questions or comments, email pr@nationalmerchants.com. For more information on National Merchants Association, visit NationalMerchants.com.
###
About National Merchants Association (NMA)
National Merchants Association (NMA) is a powerhouse in the payment processing industry and a merchant advocacy group that champions for every merchant, regardless of their risk level, to ensure fair and affordable electronic payment options for businesses of all sizes. As a premier card-not-present service provider and trusted partner to brick-and-mortar businesses across the globe for nearly 20 years, NMA has revolutionized the payment processing space by creating a trusted and easy-to-use payment experience for merchants, agents, referral partners and consumers. NMA has achieved remarkable success since its inception – securing a spot on the Inc. 5000 list of fastest-growing companies for three consecutive years and landing partnerships that afford exclusive access to innovative FinTech and payments solutions. For more information about NMA, visit https://www.nationalmerchants.com/NationalMerchants.com.