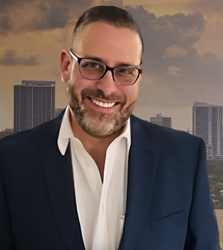 "We are here every step of the way to support and advise our clients on their options to liberate themselves from these unjust loan companies."
YARDLEY, Pa. (PRWEB) February 24, 2023
*Revising and updating Press Release from January 18, 2023,*
Pennsylvania (February 23, 2023) – Pennsylvania Business Attorney, Frank Lindner, has even more power to help free small business owners from financial imprisonment, following recent federal rulings that found Merchant Cash Advance (MCA) loans unenforceable.
For many start-ups and small businesses, MCA funders are a quick and easy alternative to access money when they have been rejected for SBA loans. Sadly the high-cost interest rates, hidden fees, and abusive collection tactics have made customers a lot worse off than they were before they were granted the loan. Mr. Lindner has been an attorney for over 27 years and is the Managing Partner at Lindner & Lindner Firm.
Mr. Lindner is an experienced attorney in the debt settlement industry and has advised over 36,000 clients within the consumer debt settlement space. Historically, Mr. Lindner's client base has settled millions of dollars in debt.
As an experienced industry attorney, Mr. Lindner has witnessed first-hand how MCA's funding contracts can ruin small businesses. However, with his vast expertise and negotiation skills, Mr. Lindner has helped many consumers settle their debts. One client summed up his experience with Mr. Lindner. He said: "Frank is simply outstanding. His biggest standout is his honesty with his clients. I had a debt settlement attorney cease my business bank accounts, which included my entire payroll for my staff. I spoke to several attorneys who told me it could be weeks or longer before I could free up my money to pay my staff. As any business owner would understand, this was a complete catastrophe. He worked extremely hard on a very complicated case, created a road map, and achieved almost impossible results. His genuine arguments and his understanding of a case is incomparable to others, and I was able to get my payroll, pay my employees and save my company." -Anthony P. actual prior client
Mr. Lindner's dedication and sincerity in helping businesses struggling with debt issues has made him a go-to attorney for small, medium, or large-sized businesses. From day one of being retained, Mr. Lindner gets to work and is relentless in his pursuit of reconciliation and if possible, refunds from MCA funders. In fact, the first thing he does is challenge the legitimacy of the MCA daily withdraws in question. Mr. Lindner strives to champion the involvement of government agencies to assist small businesses. The law firm will strive to prepare and submit a complaint with the New York Attorney General's office & potentially the Federal Trade Commission (FTC). That's not all Mr. Lindner also walks clients through the process of freeing themselves from MCA companies. Commenting on the recent Federal Court ruling against MCA practices, Lindner said: "Merchant Cash Advance companies have unscrupulously targeted small businesses through misleading sales methods. The Federal Courts finding these legal agreements to purchase future accounts receivables as high-interest illegal loans is nothing short of ground-breaking for small and medium business owners. We are here every step of the way to support and advise our clients on their options to liberate themselves from these unjust loan companies."
For further information about Frank Lindner or to engage his business experience, visit:
Media contact: (888) 818-2018
Email: mcainfo@lindnerfirm.com