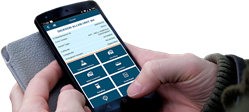 "By connecting these companies with readily configurable and automated workflow solutions, we eliminate the challenge of exchanging data between operators and 3rd party vendors for traditionally disparate field processes."
HOUSTON (PRWEB) January 27, 2023
Detechtion Technologies, a leading Houston-based asset performance management solutions provider, announced today its quickest successful deployment of Fieldlink, the premier oilfield service platform for chemical management, for a large US-based exploration and production company.
Within 6 weeks of signing the Statement of Work, Fieldlink was used to securely connect the producer's field service users with three key chemical vendors via API while streamlining its chemical management workflows in the process: a project that usually takes other applications over 6 months to accomplish.
"We are excited to add another oil and gas producer to Fieldlink's platform of active upstream, midstream, and service companies," said Doug Rauenzahn, Vice President of Product for Detechtion. "By connecting these companies with readily configurable and automated workflow solutions, we eliminate the challenge of exchanging data between operators and 3rd party vendors for traditionally disparate field processes."
Since its implementation, Fieldlink continues to integrate successfully with the producer's key business systems as full cycle times have been reduced from approximately forty-five days to five. As eight additional chemical vendors are scheduled for integration in the coming months, the producer estimates to manage over $100M in transactions and 150 field users to Fieldlink in 2023.